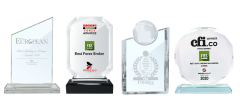 2020
Gaining traction
Despite the trials of 2020, FBS started the year with a bang and continued taking it up a notch! We formed an alliance with one of the best football teams, supported communities around the world in the time of need, kept winning awards one after another and taking over the world of mobile trading.
In January, FBS became an official trading partner of FC Barcelona, thus creating a global partnership of equally strong forces!
FBS received 11 international awards throughout the year, including Best Forex Broker Asia, Best Forex Broker LatAm, Best Copy Trading Application, Best Mobile Trading Platform, and Best Forex Broker. To add to its global recognition, in 2020, FBS got licensed by ASIC in Australia and FSCA in South Africa.
We kept reaching more people globally: first, FBS achieved a milestone of 15 million clients and even contacted our 15-millionth trader, Wanchalerm Champan, to gift him the latest version of an iPhone! Then we continued growing and surpassed the mark of 16 000 000 traders!
This fast growth can be attributed to the fact that FBS never stopped improving its products: FBS Trading Broker developed a new interface to become even more user-friendly and added an onboarding process to help beginners succeed on the market. FBS Trader, our all-in-one trading platform, also got an improved interface with extremely convenient navigation between accounts and instruments and introduced a $100 Quick Start Bonus. FBS CopyTrade app launched the PRO trader status and a Risk-free Investments feature.
Overall, this year millions of clients enjoyed our apps and new features:
- FBS Trading Broker – over 3 200 000 downloads
- FBS Trader – over 4 000 000 downloads
- FBS CopyTrade – over 1 000 000 downloads
And, of course, FBS always gives back! In these trying times, FBS held many charity events and helped communities in Indonesia, Brazil, Malaysia, and Colombia that were affected by the Covid-19 pandemic and the crisis. Together with you, we raised over $434 000 in our Trade to Help promo and invested in the global recovery.
We wanted to end this year the way we started: with something big! That's why on December 28, we launched a new Level Up Bonus with free $140 for trading. Finally, the year wouldn't be over without FBS playing Santa and giving gifts, so the New Year 2021 promo was a nice way to wrap up the year 2020.
Let's hope the next year brings even more achievements for FBS and its wonderful clients.
To be continued!
2019
Dynamic and prosperous
In 2019 we grew bigger up to +14 million clients globally, improved existing services, took hold in app stores, upgraded our Partner program, and got acknowledged in Asia and Europe.
By December, we had all our three apps released for Android and iOS: FBS mobile personal area, FBS Trader, CopyTrade. Thus, FBS supports all the main actions any trader chooses to perform daily: manage accounts, trade on a simple, intuitive platform, and copy trades by top market performers.
Service-wise, we added NASDAQ and S&P 500 indexes, introduced YEN accounts. The Personal Area got more user-friendly and faster. As for the Partner program, the whole logic behind it was updated. Now we have a brand-new site that shows the cooperation options. There are two partner programs - FBS Affiliate and FBS Introducing Broker.
This year, we got more awards: Most Progressive Forex Broker Europe, Best Forex Broker Europe, Best Forex Broker Vietnam, Best Forex Broker Middle East, Best Copy Trading Platform, Best Trading Service in Vietnam, Best Broker in Malaysia.
As always, the team launched successful promotions, including the Trade 100 bonus and Trip for Pip game. In 2020, we continued the tradition of social responsibility. During the annual Ramadan promotion, FBS collected $241,221 to support nine charitable organizations. We helped people in need locally and made dreams come true for 12 people who shared their beautiful wishes on Facebook.
We feel that the next year is going to be legendary! Stay tuned!
To be continued!
2018
Phenomenal Growth
The year 2018 turned out to be truly enlightening and groundbreaking. We devoted all our efforts to the FBS people and were overjoyed to earn the trust of more than 11 million traders and 370,000 partners.
We grew together and shared the knowledge via seminars, webinars, blog posts, and analytical articles. To stay tuned into market trends we introduced new useful possibilities:
- FBS CopyTrade application - a social platform for sharing trading expertise
- Trading Stocks of around 100 companies from the US Stock Exchange market
- Loyalty Program - a brand-new pure inspiration from FBS that encourages ambitious financial goals for the upcoming year.
The year was rich in events including FBS Leaders Summit in Sentosa, 9th Birthday in Surabaya, traders' party in Cairo, 8 financial exhibitions and fairs, including Cairo Investment Expo 2018.
Making it a good tradition, FBS gained new awards: "Most Transparent Forex Broker - 2018", "Best Forex Trading Account 2018", "Best Copy Trading Application Global - 2018", "Best Forex Broker Asia-2018", "Best Investor Education - 2017", "Best FX IB Program - China 2017".
In 2018 the FBS family never stopped taking care of those in need. Annual charitable promotion during the holy month of Ramadan let us collect $310, 478! Besides, we sent humanitarian aid to the victims of Laos flood and Lombok earthquakes.
With a sense of achievement in hand, we are ready to surprise you and skyrocket in 2019!
To be continued!

2017
A brilliant year.
That unforgettable year ushered in unstoppable development for FBS. There were a lot of possibilities to exploit, and we used this chance. We congratulated the 3 millionth trader on January 2017, and our team member  gave a lucky call to the 6 millionth trader in December 2017. A brief calculation shows that we welcomed around 8000 traders per day to our big international and successful family.
In 2017, we received the awards in following nominations: "Best broker Southeast Asia 2017", "Best FX Broker Indonesia", "Best FX IB program Global", "Best Forex Broker Thailand 2017".
We got as close to our clients as possible. This year, we opened seven local offices in Thailand, one office in Turkey, Shanghai, and Laos. There were lots of seminars, education courses, and workshops last year.
Time does not stand still, and we are following it. Cryptocurrency is the new black, and this year we added 4 new instruments to trade with the most comfortable conditions: Bitcoin, Litecoin, Dash, and Ethereum. It looks like a new level, and we won't stop improving our services next year.
We are ready for new achievements, and you?

2016
Galloping success
FBS has officially joined the major league with over 200 million opened orders and more than 2,5 million active traders across the globe. The expansion is going on and on – every day we welcome about 7000 new traders, 4 local offices are opened every year, and 6 international awards don't lie. However, we don't rest upon our laurels and do our best to make our services, promotions and the overall experience even better. The best is yet to come though!

2015
Updating our records
FBS outdoes itself and gets 11 international awards. New regions are conquered, with representative offices opened there. Growth is gaining speed, the number of clients and partners exceeds 1 million! The company's turnover increases more than twice. The company runs a massive charity campaign, providing help for over $400 000.
2014
5 years of solid growth
FBS celebrates its five-year anniversary. In honor of the celebration we held a grand raffle and rewarded our customers. FBS gets a lot of greetings and declarations of love! The company becomes the fourth consecutive year "Best Broker in Asia." We already have more than half a million customers. This year we also launched a new FBS Personal account and the company's website.
2013
Great turnaround
FBS gets ready to reach the next level – we start implementing cutting-edge technologies and services. We develop our interaction with clients and take part in major events of the Forex world. This year we received as many as 4 awards in nominations "Best broker in Asia", "Best Broker in South-East Asia", "Best Partnership program", "Best trading platform". Total amount of our traders approaches 400 000.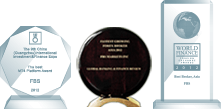 2012
Deserved trust
The list of FBS authoritative awards gets replenished with 3 awards in a row – "Fastest growing broker Asia", "Best Forex broker Asia", "Best platform MetaTrader 4". FBS achieves huge success and trust! We keep encouraging our clients – prize fund of our contests is multiplied by several times, we introduce a unique possibility to insure funds. More and more partners open FBS branches in their countries.

2011
International recognition
FBS is repeatedly awarded the "Best mini Forex broker" prize, but this time on a global scale. The company takes an active part in exhibitions, holds seminars and receives universal recognition.
That was the year of expanding our geography. Total number of clients goes beyond the figure of 100 000! FBS constantly receives warm feedback and acquires loyal partners.

2010
Beginner's luck
FBS receives its first prestigious award – "Best mini Forex-broker". Experts' confidence served the best proof that the company was on the right track.
FBS keeps improving its services, and by the end of the year total amount of the company's clients increased by half! Simultaneously we started holding many contests and developing our own analytical resources.
2009
Ready, steady, GO!
2009 marks the entrance of FBS into the international market. Satisfaction with our service and excellent client reviews helped us quickly earn the trust and favor of traders all over the world.
Excellent quality of our work led to rapid growth of the company's popularity – by the end of its first year of operation FBS was already providing its services to more than 50 000 clients. The same year we started building a network of our loyal partners from many countries and created an international customer support service.