How to Start Trading Online with FBS
A step-by-step guide on how to open a brokerage account with FBS
The process of an FBS account opening for MetaTrader is quite simple.
1. Go to the App Store or Google Play
You will need to install the FBS – Trading Broker application to create an account for trading.
Or you can follow the link to download the app straightaway:
2. Install the FBS – Trading Broker app
Press the "Get" button in the App Store or "Install" if it is Google Play. Wait for the installation process to finish.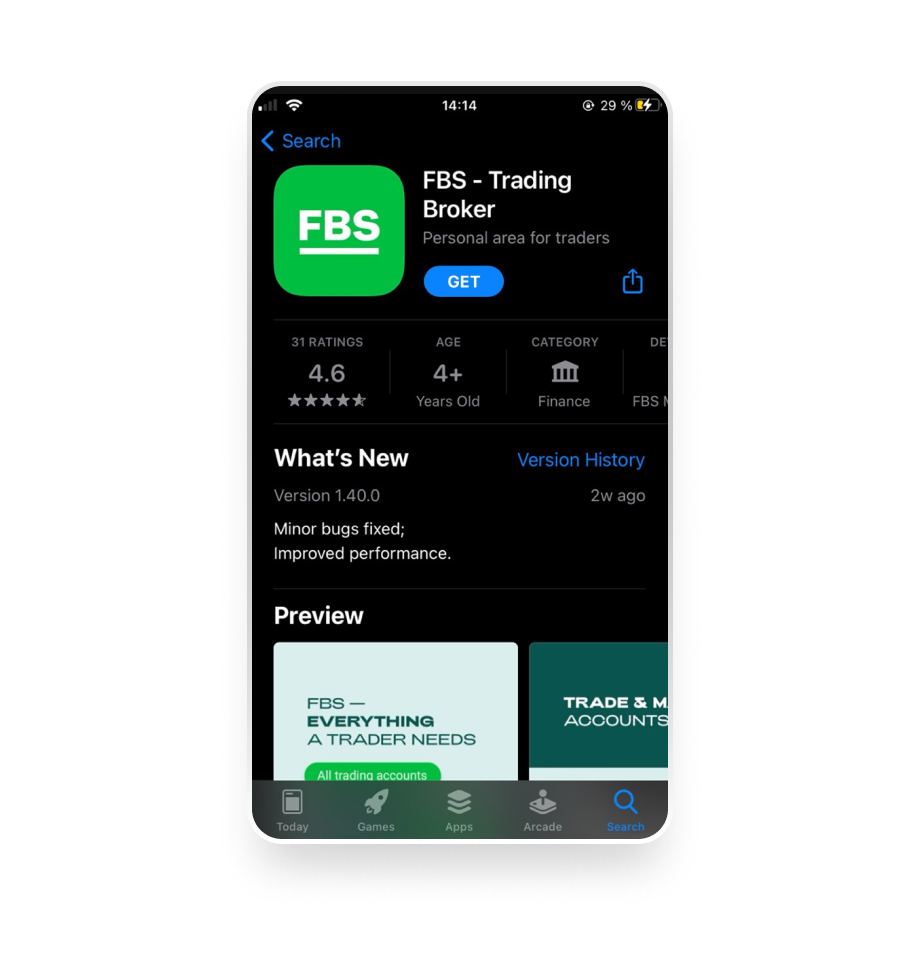 3. Begin registration in the app
Double tap to open the app and press "Registration" at the bottom of the screen.
4. Choose how you want to register
You can perform FBS registration via a social network or manually enter the data required for the registration. Click "Sign up with email" if you decide to register manually. Remember to read the Customer Agreement and Privacy Policy carefully before starting the registration process.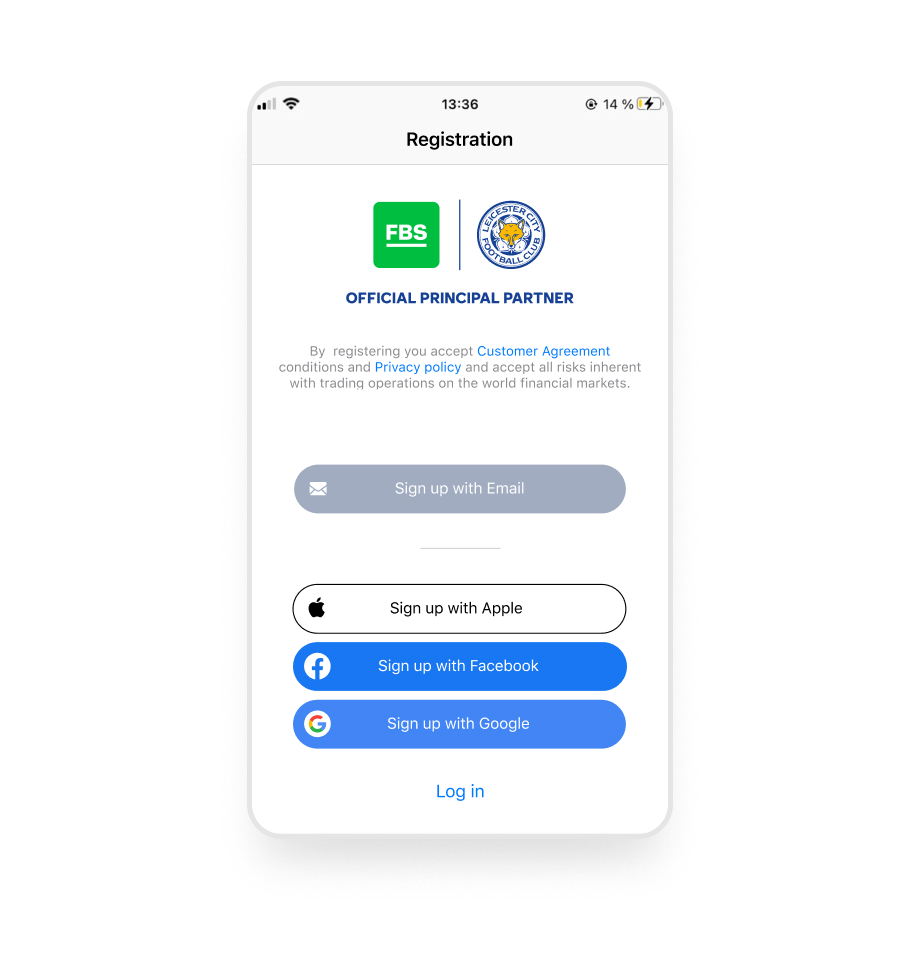 5. Follow the steps if you perform manual registration
If you choose to register manually, type in your email and full name, and press "Register".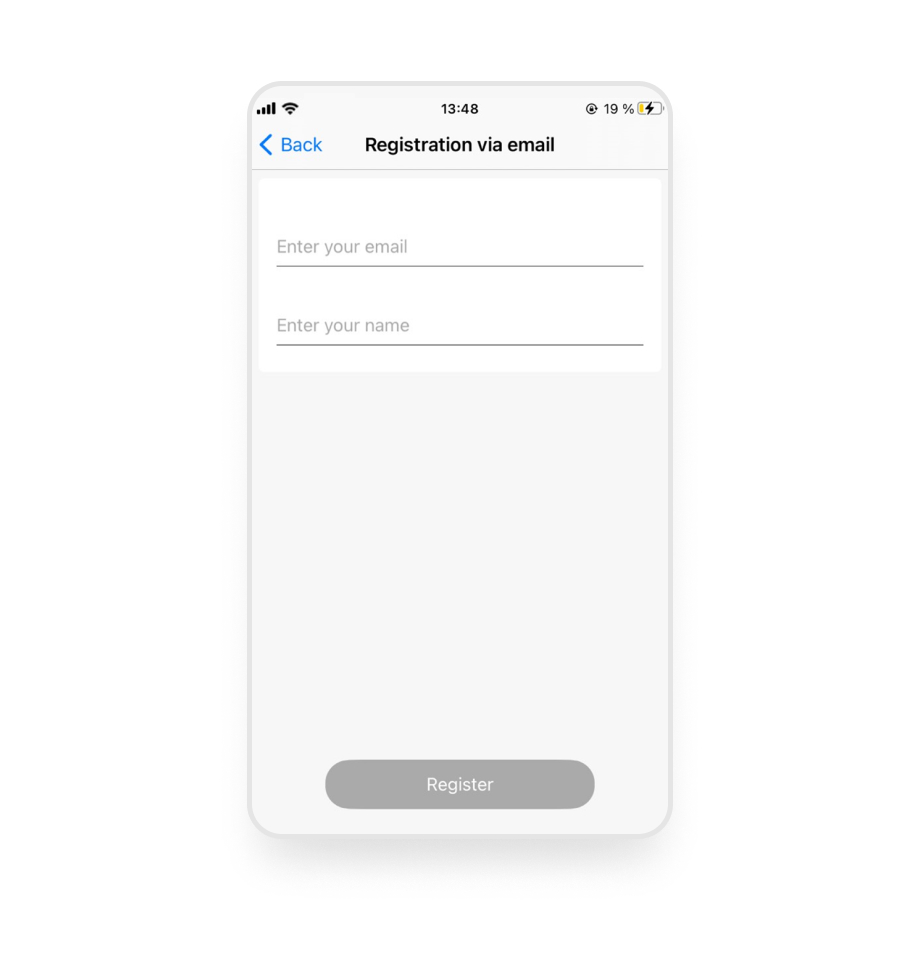 6. Check the information
Carefully look through all the data on the screen. The system has generated for you a temporary password. We strongly recommend you change it and create your password. After you are done, press the button "Complete registration".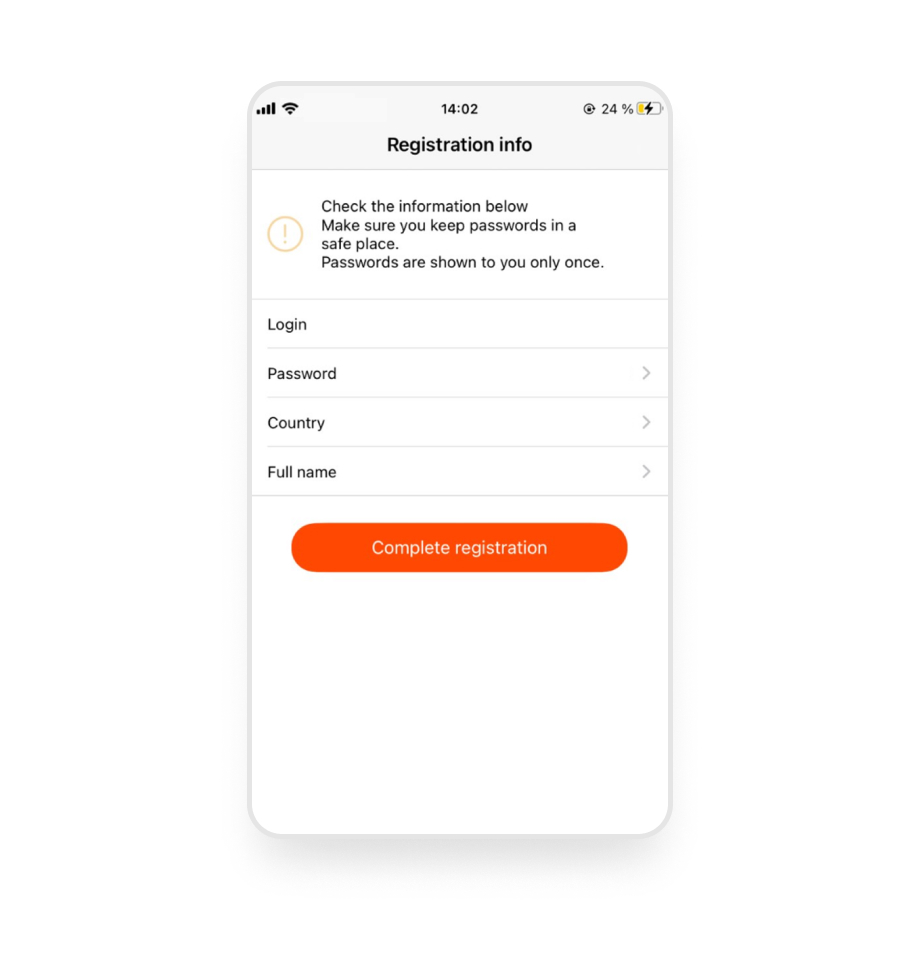 7. Choose an account
Before you begin to trade online, you must choose an account type. FBS offers a variety of accounts to any taste. FBS Real account or FBS Demo account: it is up to you to decide.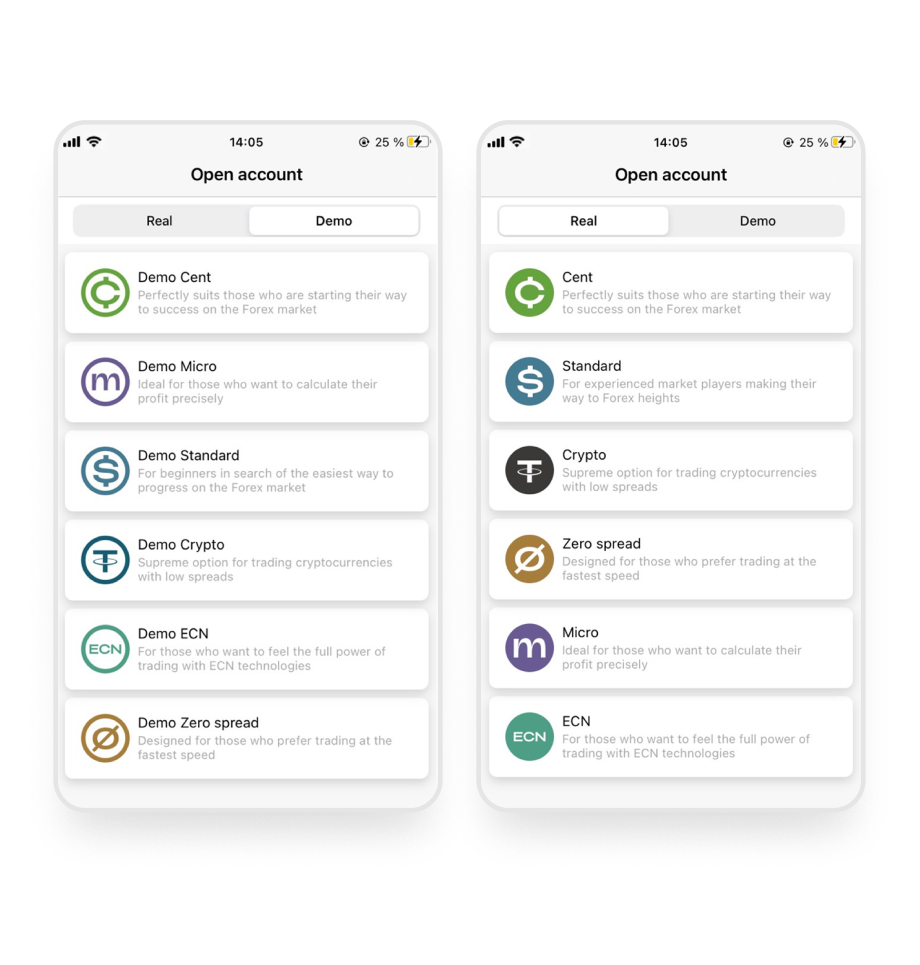 8. Adjust settings for your account
Here you can set the necessary parameters for the trading platform, account currency, and leverage. If needed, you can change some of them later. When you are all set, press "Create account".
9. Save the important information for your account
Make sure you save your passwords and keep them in a safe place. Note that you will need your account number, trading password, and trading server for MetaTrader 4 to start trading.
When you check all the information, press "Proceed to Personal area".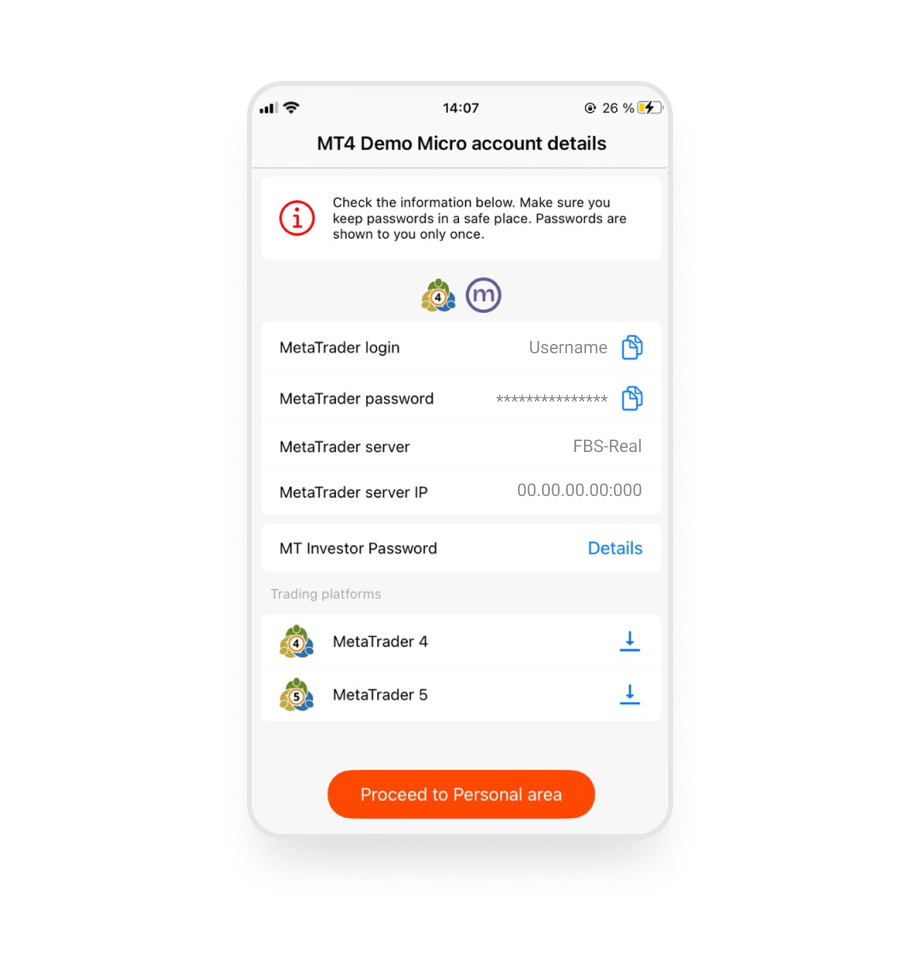 10. Take the security measures (optional)
On this page, you will see additional security settings. For example, you can set a PIN to ensure that only you can open the app. This step is optional; if you want to do it later, you can press "Skip" in the right top corner.
11. Congratulations! Your registration is complete
Now you are ready to conquer the markets! You can log in to your FBS account anytime. To do that, go to the FBS – Trading Broker app and hit the button "Log in". You can also log in to Personal Area with the same account at fbs.com.
Remember to confirm your email
To get access to more advanced operations, you will need to confirm your email. To do that, go to your mailbox, open a confirmation email from FBS, and hit the button "I confirm". If you do not get the email, you can resend it anytime or contact FBS support to help you.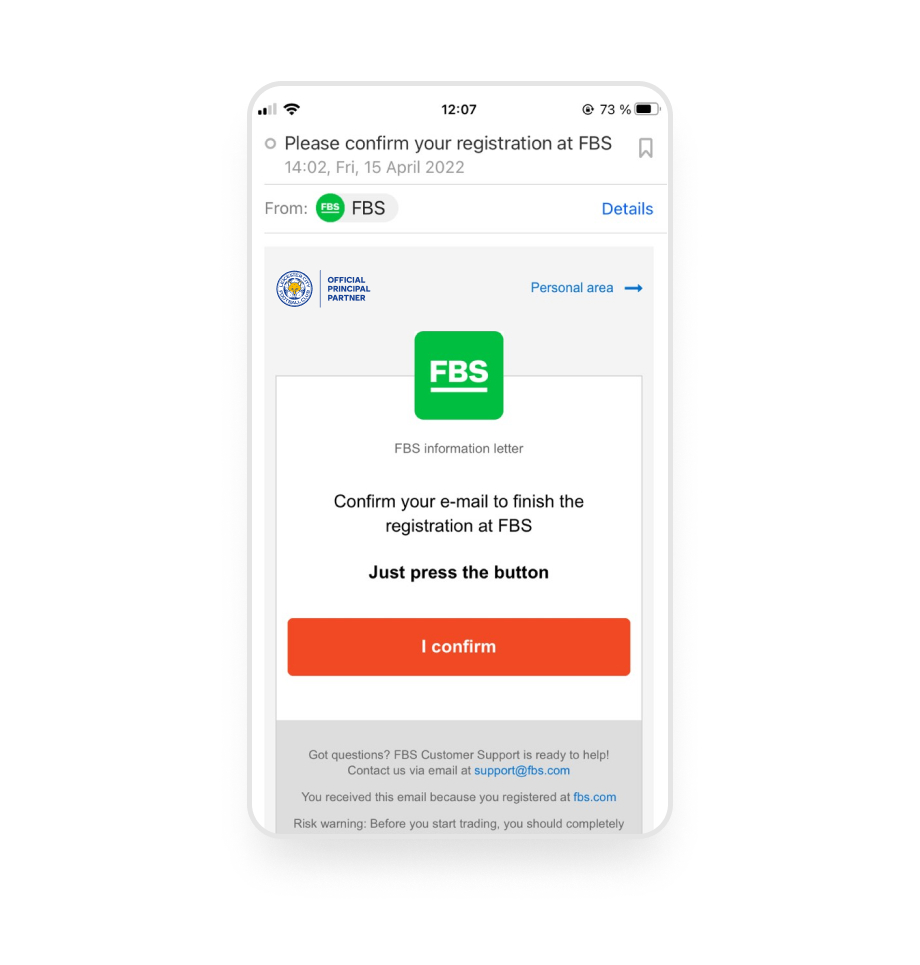 How to choose an account
If you are a newbie, choose a Cent or Micro account to trade with smaller amounts of money as you get to know the market. You can also start with Demo to try out and refine your skills.
If you already have Forex trading experience, you might want to choose a Standard, Zero Spread, or Crypto account.
To find out more about the account types, check the "Trading" section of the FBS website.
Now when you have a Personal Area at FBS, you will be able to open more trading accounts anytime you like. To be able to withdraw money from your account, you need to verify your profile. We will explain how to do this in our next video.
Similar
Deposit with your local payment systems