11 Lessons We Learned Over 11 Years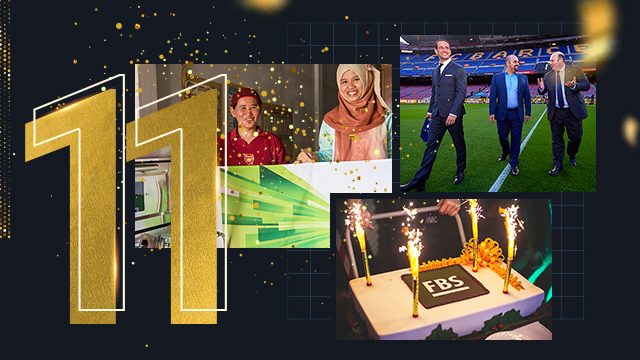 For FBS, February 9 marked 11 years in the brokerage business. As we look back over these years, we recount a lot of lessons learned. So, we're old enough to share some wisdom that we got while developing a multimillion global venue from zero.
Each Forex trader is a businessman. See what lessons of ours you can adopt to do better in your career.
Lesson 1: Aim high from the very beginning
They say a soldier who doesn't want to be a general is a bad soldier.
FBS started in 2009 and got 50,000 clients by 2010. Same year, FBS got its first award – Best mini Forex-broker. Who knew that the mini business will grow into 14+ million clientele coverage globally?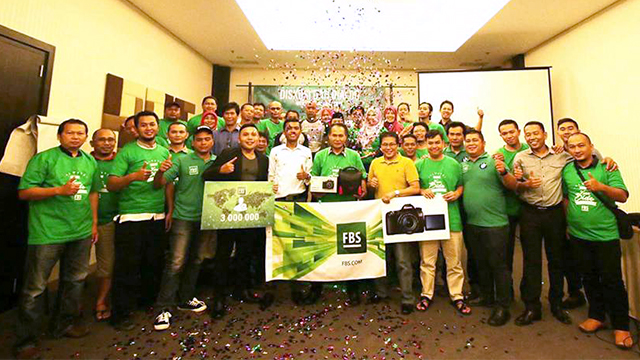 The secret is simple – we knew right away that we want to be a big international player and never wanted to settle for less.
Have you ever heard of a guy who just wanted to be a modest craftsman and ended up a billionaire? Neither have we. It's okay to take baby steps to achieve your goal, but make sure you never lose sight of the big picture.
Lesson 2: It just can't go wrong if you educate yourself
Every business is an adventure in the beginning that becomes a venture as you learn how it works. We learned many things in the field and encourage our clients to go the same route.
The first analytical resources were added to the website soon after the company's launch. That is the policy that we stick to up to now – knowledge should be accessible to anyone! Now, FBS "Analytics & Education" section is a one-stop service for trading students, big and small.
Lesson 3: Best experience comes from different playgrounds
Being an online trading service, we never missed a chance to stand out offline. We visited numerous expos and networked with colleagues and fintech evangelists from all over the world, and that was super rewarding.
Why lock yourself up within a single domain name? The world is huge and full of great places to meet – both online and offline.
Lesson 4: Build a community and stick with it
No business is an island. In the beginning, we promised to be open and responsive to our clients in all possible ways. We didn't break this promise – neither when we started getting 8,000+ newcomers per day in 2017, nor when we hit 14,000,000 users in 2019.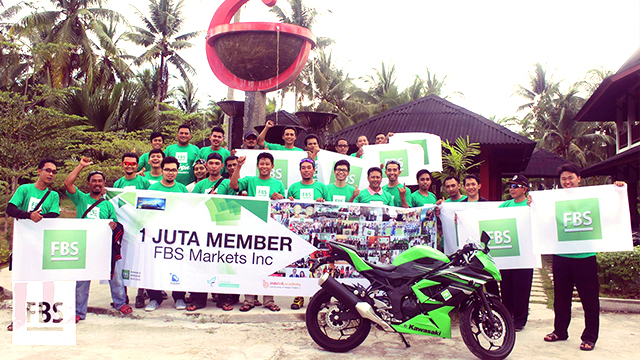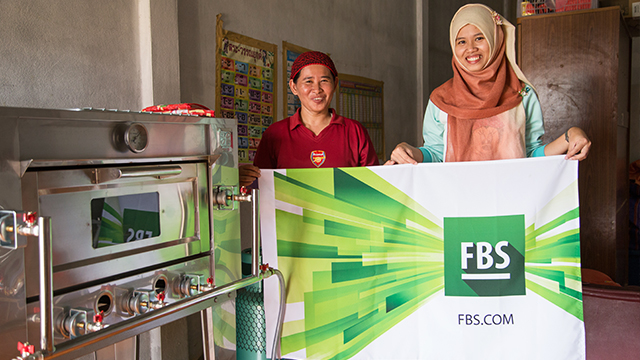 We reach our clients through social networks, promos and contests, special events, and of course through our support team guys. These days, they speak 19 languages, process thousands of requests per day, and they are real people, not robots.
Speaking of which.
Lesson 5: Let technology do its thing
In 2009, most people used push-button phones, and only the selected few owned iPhones 3GS or Blackberry. When that changed, we released three trading apps in succession: FBS - Mobile Personal Area, FBS Trader, and FBS CopyTrade. They got multimillion installs and handsome rates in Google Play and App Store and, most importantly, these apps made our clients' trading routines a whole lot easier by automating the trading process.
Lesson 6: Invest in karma
Freshmen want to get, while the mature businesses enjoy giving more than getting.
FBS held its first charity campaign in 2015 when it reached 1 million clients. It was the Ramadan promo where people were offered to trade with extra benefits during the Holy Month so that we could forward the entire spread to a number of charitable funds. Back then, we gathered $400,000, and have been holding the promo annually ever since. By now, we gave away around $1,000,000.
To support our clients across the globe, we hold the "Dreams Come True" promo, which gives us the joy of fulfilling people's dearest wishes on a monthly basis.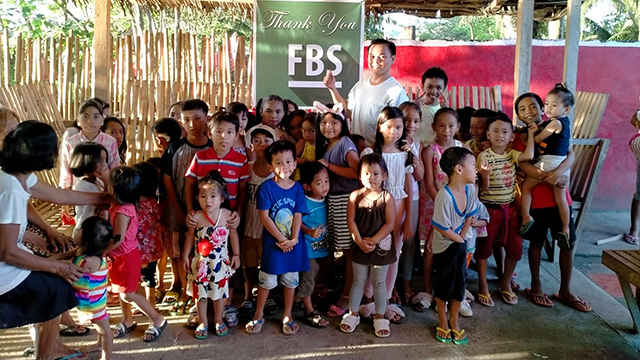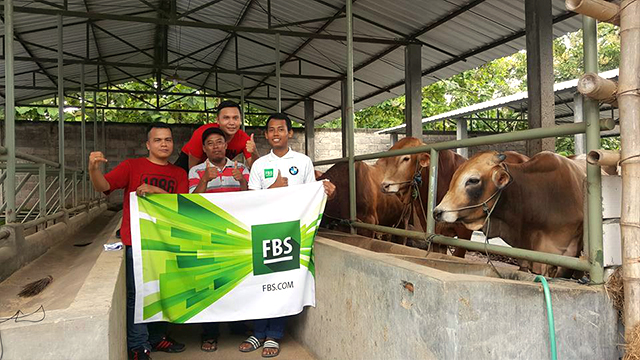 A cow, a bread-making device, a HIFU face lifting machine, educational stuff for visually impaired children - we gave away dozens of crazy awesome gifts to our traders over the course of our history. We're doing it to give our clients a jump-start for whatever they want, and seeing them actively changing their lives for the better is the best reward.
Lesson 7: Synergy is the key
We believe that no matter how strong you are alone, collaboration with others is always a step ahead. This philosophy underlies everything we do. We learn from our colleagues overseas and implement these insights in other regions, exchange ideas, and find the strongest Partners across the globe.
We celebrate diversity and multiculturalism and get our best insights from our traders from different areas.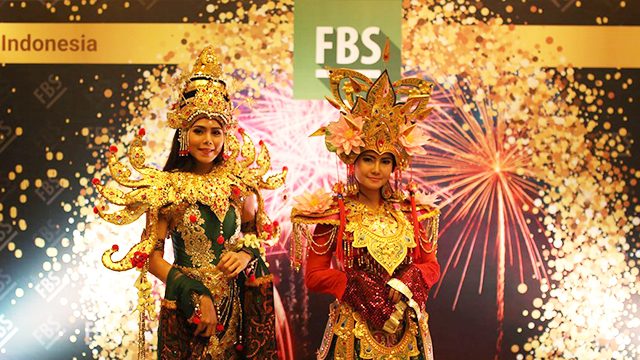 In 2020, we partnered up with a legend of European football – FC Barcelona. Two giants are allies now, and we feel great about being associated with the benchmark Club.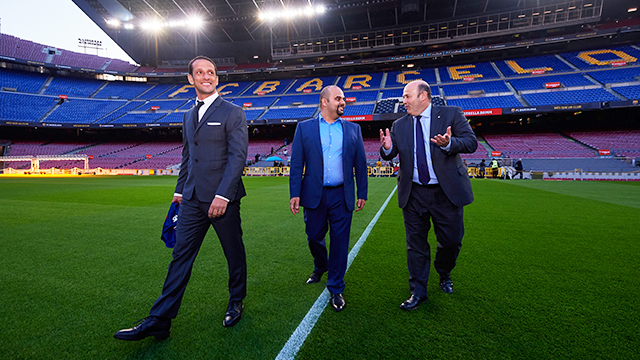 Lesson 8: Mission is not just words
Mission means nothing until every single employee embraces it as the ethics behind their actions. When we got started, we wanted to be an international giant that always stands beside its clients and does everything to help them succeed. 11 years later, we're still true to our values.
When we say "Always by your side", we mean it.
Lesson 9: Growth is good. Even if you're already doing well
In 2019, we celebrated our 10th birthday with over 10 million clients on board and handsome revenues. We could've just sat there and chill… but we introduced even more products and promos instead.
Our compulsive focus on growth brought us to a good place: 14+ million clients, 190+ countries of presence, millions of followers on social networks, and the whole white world ahead.
Once you feel good about business, it means the party is just getting started.
Lesson 10: Meet clients where they are
We invested a lot of time and resources to figure out what traders actually need in different regions. It wasn't easy, but we always knew: we don't want to build a product and expect people to be something that they either are not or not ready for yet. This is why FBS products are highly flexible and offer all sorts of configurable settings. No matter where you trade from, you'll always get access to comfy payments and specific conditions. Among our 50 awards, over a half are for the great local services in Asia, Middle East, and Europe.
Lesson 11: Trust your gut
"That's too ambitious."
"Nobody does that."
"People won't understand."
We heard that so many times over our 11 year history, but we ignored the nay-sayers if we felt that we're doing the right thing. Just like on Forex, you can't rely only on analytics and numbers. Nine times out of ten, intuition will bring you to the right place. This is where our guts took us:
Bonus lesson: Celebrate success!
We learned a lot about business over 11 years, that's true. We changed pretty much everything, but there's one value that we stay true to no matter what:
Our community is the #1 priority.
So, we want to spend our 11th birthday among close people and launch the "11 Years of Commitment" promo, which is an all-tickets-win lucky draw. Everybody is welcome!
We give away iPhones, MacBooks, Apple Watch, AirPods, JBL speakers, and a shiny new Mercedes-Benz GLA 250 Sport.
Thanks for being with us for all these years, and welcome to the Grand Celebration!