7 Widely Shared Forex Myths You Need To Stop Believing Now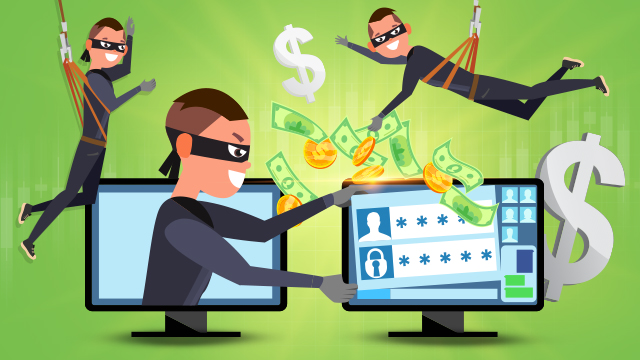 Forex is traditionally associated with many fearful things, but as they say, most people fear what they don't understand. We selected the most widely believed Forex myths and tried to explain why they shouldn't be trusted anymore.
Myth #1: "Brokers are scammers. They just want to suck your wallet dry"
Indeed, some brokers make their money trading against their customers. Corrupt companies do exist, but they are a minority – just like in any other business. The point is Forex is the world's largest marketplace that has been around for years, but the collapse of certain retail brokers in the past resulted in general mistrust.
There are 2 major points that show you why it's wrong.
Licensing and regulation make fraudulent activities impossible for brokers. If you trade with a licensed broker, the law protects your money, eliminating the risks of any fraudulent activities.

Forex brokers make money by trading the buy/sell spread, which means that they can buy on the bid and sell on the offer, keeping the difference in the spread. Long story short, they don't need to rob you to make money.
Luckily, scam brokers are easy to spot these days. Look for a licensed one that has been around for a while, and you'll be fine.
Myth #2: "Trading and gambling are pretty much the same thing"
Forex trading is speculative to some extent, but it doesn't make it a casino. In the Forex market, strategies and money management tools can largely improve your odds of winning.
In fact, one can do trading AS IF it was gambling by randomly "betting", but enthusiastic traders have a chance to improve their performance by learning strategies and understanding the logic behind the market mechanisms.
This is the key: Forex DOES have logic behind it, and you can master it, while gambling is all about blind risks, and this is something you can't change.
This is the main difference between gambling and trading.
Myth #3: "If you have extra money, you'd better keep it in a bank instead of investing it"
It depends on what scares you more:
Losing money

Never getting a chance to be the boss of your life
Forex is a complicated investment opportunity, but storing your money in a bank is not even an investment. Technically, investment is oriented toward future returns, and thus entails some degree of risk.
Myth #4: "Only professionals can succeed in trading"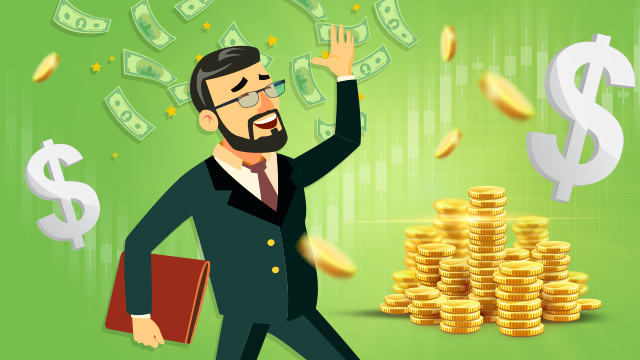 This point is the easiest one to demythologize – just look at hundreds of success stories featuring average people who started with no financial knowledge whatsoever.
After all, a bright 7-Eleven salesperson can trade better than someone with a degree in economics can.
However, it doesn't mean you don't need to learn how things work on Forex. You can ENTER the market as an amateur, but you definitely need to learn and practice if you want to SUCCEED.
Myth #5: "If you don't have a lot of money to deposit, you won't make it in the Forex market"
This myth is actually an outdated truth: back in the day, an average person couldn't access the Forex market unless they were super wealthy individuals capable of investing 6-7-digit amounts.
The invention of online trading has changed it all.
Now, anyone can afford Forex trading – for example, the minimum deposit at FBS starts from as little as $1. On top of that, brokers offer welcome bonuses and special services to help beginners get started.
These days, stable Internet connection, a decent laptop/smartphone, and a small amount of money are the only keys you need to enter the market.
Myth #6: "You have to quit your job and do Forex full-time if you want to succeed as a trader"
Forex looks scary for many people because they believe they will need to make a radical career change, quit their job, and sail away to the unknown. Scary enough, huh?
The truth is you can test-drive trading as a part-time job. Luckily, there are various tools to help you manage your trades without completely quitting your regular job. For example, you can use Expert Advisors to automatize your trading, use apps like FBS Trader to work on the go, or FBS CopyTrade to copy pro traders' orders.
In fact, many people across the globe consider trading as a side income and switch to full-time trading only when they feel experienced enough.
Myth #7: "Market fluctuations are random and impossible to predict"
It might look so if you look at a certain chart displaying some short-term situation. However, if you take a closer look, you'll see that the exchange rates move in trends, and these trends are not random at all.
Technical analysis tools will help you analyze the situation, spot the trend, and trade along with it to benefit from it in the end.
Obviously, the global economy is too complicated and heavily influenced by multiple factors, which makes it impossible to make correct predictions in 100% of cases. On the other hand, the only thing that matters is whether your trading efforts were beneficial to your bottom line.