8 Month to Get Followers and Inspire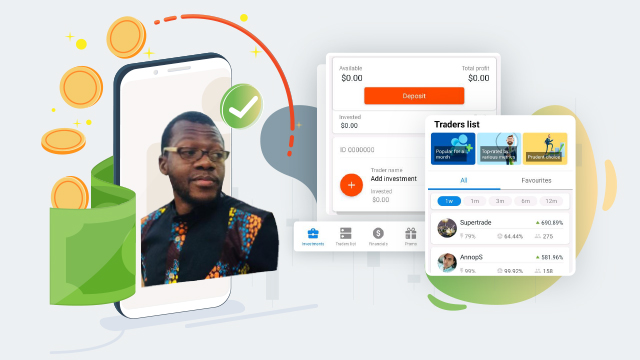 When it comes to dreaming big, many of us get stuck and don't allow themselves even to try. Meanwhile, those with more enthusiasm and open minds, stay ahead of the curve in many perspective areas.
If you are one of those who desperately need encouragement, a mysterious sign to make you believe in endless opportunities, this article found the right reader. Get inspired and make your 'hidden potential' work too!
Communicate, Dive into Challenges, Reap Rewards
Meet Atikou Sanga (nickname Atikouchi) from Burkina Faso, Africa. He is one of traders in the FBS CopyTrade app, with 130+ investors who believe in his trading strategies. Eight months ago, little did he know about what he is cable of and expected nothing from tomorrow. Fortunately, his inquiring mind and gut for profit led him in the right direction.
It was not about success or popularity for Atikou at the beginning. He wanted to solve his conflict. On the one hand, he longed for financial independence; on the other, he didn't know how to reach it. He was puzzled, but the desire to be responsible for his own money choices was so great that he plunged in the world of trading. First, it was out of curiosity, but then he discovered so many options for professional growth that could not stop.
"I decided to take my goals seriously,"- he said.
For him, it was jumping in at the deep end. However, he concentrated not on the problems but the possibilities – and all of a sudden, everything fell into place. "The markets are volatile' - they were saying. But when everything turns into chaos, trading opportunities arise.
In a way, what he thought would take years to accomplish, happened within several months. He started when a friend recommended him to join FBS. After having taken training courses to learn the basics of FX trading, Atikouchi began placing orders to get the feel of the market and become more confident and psychologically secure. Now he trades 4-5 hours per day and shares his performance in the FBS CopyTrade app. Never did he stop improving his techniques. This determination and perfectionism are buying him new followers. People feel sure about his success and are motivated by how he behaves in the market.
In fact, it is a two-way collaboration. Not only do investors follow Atikou, but also they communicate on social media giving him invaluable feedback on what he is doing. Though the majority of copiers are satisfied, he still manages to listen to them carefully and improve!
On top of that, he feels accomplished in his career choice.
He stated: "It's really nice to know that people benefit from my positions. I love being someone who aspires to independence and financial freedom. I would like to tell the target audience that trading is real and can change the financial situation of humankind in no time if practiced wisely."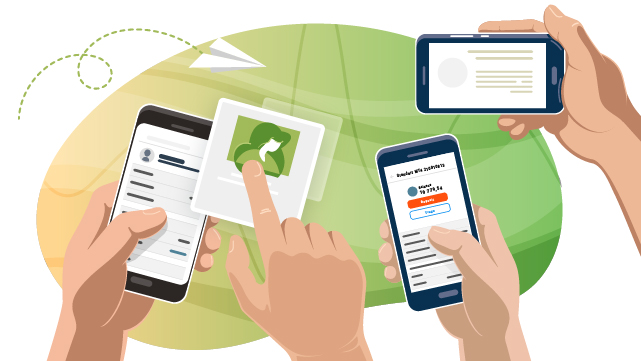 CopyTrade from a Trader's Perspective
We speak a lot about the benefits CopyTrade offers to investors. Especially the less experienced ones who are just entering the FX world. And the perks are pretty obvious: they start fast and study along the way; no additional efforts are needed from them to earn extras. But what about skilled market players?
As you see from the success story of Aitken Sanga, CopyTrade works perfectly for professional traders as well.
With a decent devotion at hand, you can make people believe in you and increase your income by simply sharing what you do daily. Isn't it amazing? In CopyTrade top performers get a 5% commission from each investment, which is not bad, especially when the number of followers is growing progressively.
To share your trades, you should just publish your account to the CopyTrade app from your FBS Personal Area. That's it! Then you can go to the app and see personal statistics, find new useful connections, and communicate with like-minded people. It is all about social interactions, networking, and sharing ideas and FX insights. Newbies long for charismatic leaders and traders with great expertise to trust their funds, study from them, and believe that their ambitions and efforts can pay off.
Anyways, you never know until you try!
Beyond success
A good lesson taught by our 'trader of the day' is that you don't have to be a super-tough to succeed. You can just do you thing thoroughly, treat people who follow you with respect, listen to their feedback, and keep improving day by day.
If you are stuck at the very beginning and have doubts about trading, find a reasonable inner voice that will help you to realize that willingness to learn is your real power. Don't let insecurities hold you back.
The satisfaction of success, as well as the freedom that comes with financial independence, make overcoming obstacles worthwhile. Everything is possible – your hard work will pay off!
Thank you, Atikouchi, for this pure inspiration and good luck with your future trades.