Animals in Trading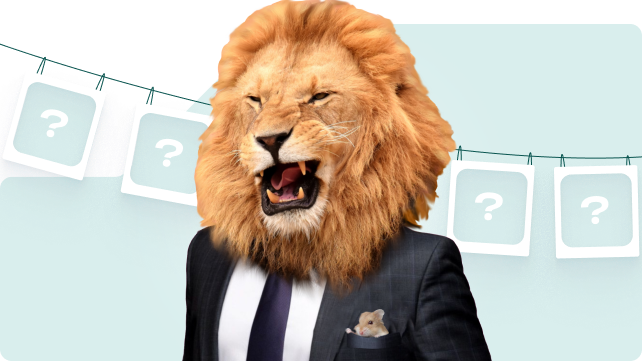 We bet you watched Wolf of the Wall Street with Leonardo DiCaprio playing Jordan Belfort. Have you ever wondered why the main character was referred to as a wolf?
That is not all. Take bulls and bears, for instance. Almost everybody has heard of bulls and bears when talking about trading in the financial markets. However, if you go deeper, you will see that the markets are inhabited by an entire animal kingdom that goes beyond just wolves, bulls, and bears.
Animals in the stock market are commonly used terminology to define characteristics of the type of the traders or investors or a market scenario.
Let's meet the commonly used trading animals in the share market.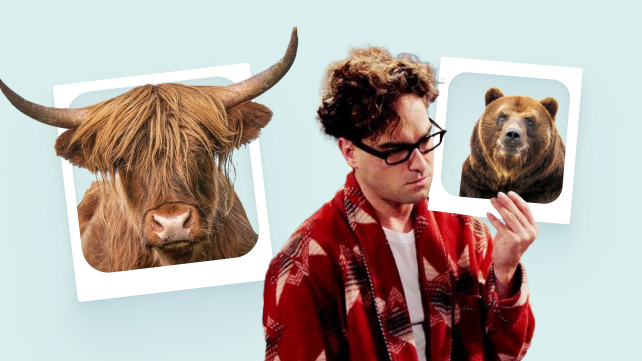 The Bull
Do you know the story behind the Charging Bull in the Financial District in NYC? Why did it have to be a bull? The answer is obvious. A bull represents an American dream story. You have things to fight for, and you do it, even when you live through hard times.
Thus, bull traders speak for a positive market environment — prices tend to increase, therefore increasing traders' investments and profits.
The Bear
The second-known animals in the stock market and the total opposite of bulls are bears.
To understand bear traders, you can think of Leonard Hofstadter from The Big Bang Theory. The main character is pessimistic and lacks self-confidence. Talking to strangers or feeling shy and inconvenient, he is always with his head inclined. Though, when it comes to attacking, Leonard straights up and swipes down his prey.
This is a typical bear trader. Due to how bears attack, usually in a downward swiping motion, bear traders with a negative outlook on the market are called bears. They believe the price of trading instruments will drop and tend to sell, making the price even lower.
Read Bullish vs. Bearish Market: What is the difference to understand these concepts better.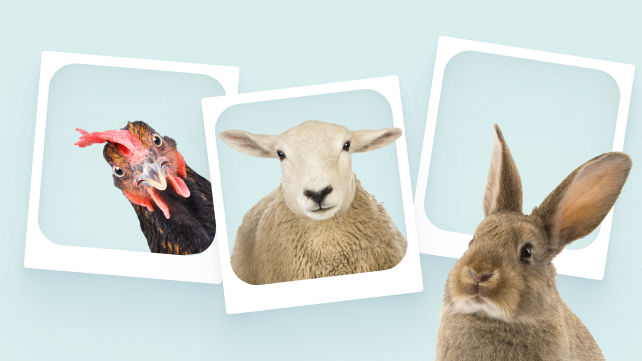 The Chicken
Another animal representing another type of traders' behavior is the chicken. What pops up in your mind when you hear the word 'chicken'? That is right; chickens are associated with the idiom 'to chicken out,' meaning to be scared of the situation.
Similarly, chicken traders behave in the stock markets — they panic and start selling impulsively when the market goes down. As a rule, they lose more than gain.
The Sheep
However, do not get too excited because movie and cartoon characters are not always accurate. A sheep trader is a great example of that.
A sheep trader is not that timid scary sheep who turned out to be the main villain in Zootopia. With the sheep, everything is right the way it seems.
Sheep traders are just like sheep animals — they follow the herd staying on the side of the majority and following a leader regardless of their qualification in the financial area.
Sheep traders have no specific trading strategy, they rely on tips and lifehacks made by others. Regardless of the changes that happen in the share market, they have only one trading style, which they have followed for years.
Check out Tips for Traders written by FBS financial analytics to understand trading strategies and apply them properly.
The Rabbit
Guess who an overactive trader is, whose goal is to make as many profits during the day as it is possible. They are rabbits, for sure. Rabbit traders buy securities for short periods and avoid no long-term risks. As soon as quick money is made, they sell their assets.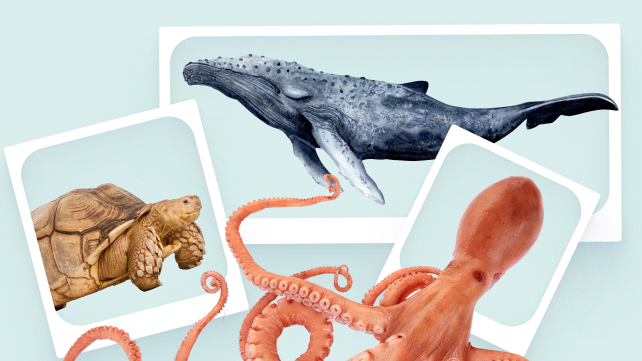 The Turtles
Unlike the overactive rabbits, turtle traders are slow and steady. They stick to long-term returns and usually win. To profit from short-term fluctuations is not about them.
Every non-skilled trader can be trained and taught to be successful and profit from trading. Find out who came up first with this idea and how it was embodied in life in the Turtle trading system article.
The Whale
If you want to understand who a whale trader is, imagine Nick Fury from The Avengers. As the head of the S.H.I.E.L.D and the founder of the Avengers, whale traders are cool-headed and make carefully weighed decisions. You do not see him in the scenes much, but he is the one who makes tough calls, which affects the situation.
In the same way, whale traders can move the market with one trade. Market experts advise keeping an eye on whale traders trading – there is a chance to profit from watching the whales' moves. However, it is difficult to do because they prefer to stay anonymous.
The Ostrich
If the whales are the ones who move the market, ostriches are the ones impacted by these moves. Why? It happens because they prefer to avoid negative news and hope for the better.
Like an ostrich buries its head in the sand when it faces danger, an ostrich trader closes their eyes to all signals the financial markets send to them.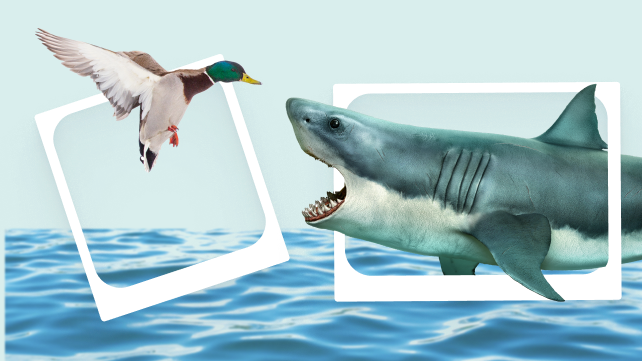 The Lame Duck
Here come more representatives of bird kind — lame ducks. There is an interesting story behind this term.
Originally, this term came from London and its first stock exchange. It was used when an investor could not pay the money they owed and walked out of the exchange alley shuffling.
Nowadays, this term is mainly used to indicate a margin call.
Funny fact: there is a three ducks trading strategy developed by professionals for trading with moving average. Even though the word 'duck' is in the name, it does not correlate with the lame duck traders. Read Three ducks' trading strategy to understand the difference.
The Shark
Sharks are primarily brokers and funds interested only in making money. These brokers are as dangerous as sharks. Sharks usually work in a team and lure individuals into buying obscure stocks promising high gains. Then they push prices up by trading among themselves, dump the stocks, and vanish.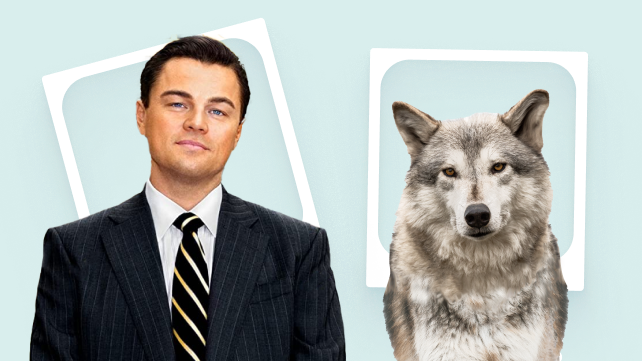 The Wolf
Finally, we came to the wolves. Wolves are the third most recognizable trading animal in the share market due to the movie Wolf of the Wall Street.
If you watched the movie, you know that this animal, like sharks, indicates brokers, not traders. Knowing the main character and his way of managing the business, one can easily guess why he is called a wolf. This type of broker is powerful but unethical. They do not mind running scams and frauds to earn more.
Conclusion
As you can see, every animal represents a trader with a unique trading style. So, what type of trader are you? Find it out with FBS. Our financial analytical team does its best to make trading successful for every client regardless of their trading style.
If you are a beginner, put your worries aside and learn to trade like a pro with Forex Guide Book and Forex Videos. Seasoned traders can boost their trading skills with Daily Market Analysis and Forex TV, great sources providing the markets overview, trade ideas, and in-depth analysis.
Whether you are a sheep or a bull, your trading will be successful with FBS.
FAQs
What is a bull in the share market?
A bull is a positive trader that buys stocks hoping their price will go up.
What is a bear in the stock market?
A bear is a negative trader that sells stocks as they expect the prices to decline.
What is a chicken in the stock market?
A chicken is a fearful trader that does not take risks and sells impulsively whenever the market shakes.
What is a sheep in the stock market?
A sheep is a trader that does not have their own strategy and always follows other traders' moves.
What is a rabbit in the stock market?
A rabbit is an overactive trader that tries to profit fast and a lot during the day.
What is an ostrich in the stock market?
An ostrich is an investor that buries their heads in the sand when the market sends them some negative signals.
What is a whale in the stock market?
A whale is a wealthy trader who can influence the situation on the market with only one trade.