Are You an Independent or Dependent Trader?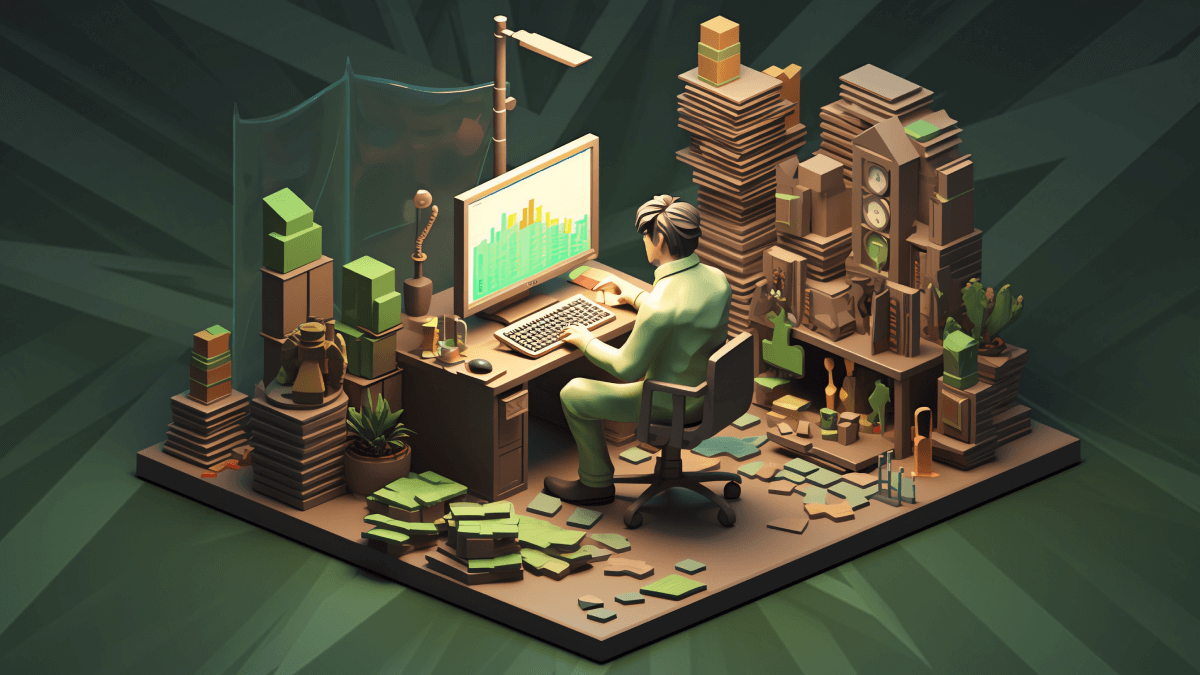 Trading is an activity that generously rewards quick thinking and independence. However, many traders, particularly beginners, find it hard to fully separate their trading experience from outside influences. In this article, you will learn whether you are a dependent or an independent trader, why gaining independence is important in trading, and how you can achieve independence on your own.
Why you should strive to be independent
When new traders embark on their trading journey, they're often advised to seek help from other members of the trading community, whether it's reading their opinions on future market changes or observing their moves and trading strategies. And while learning from others is definitely helpful for beginners, it can become an obstacle for more experienced traders.
As you develop your skills and expand your knowledge of financial markets, you will gradually be able to analyze the price action on your own and build trading plans that cater to your exact needs.
However, when you start doing that, listening to what other traders say may be detrimental to your success. Every trader has different goals, so conditions one trader finds favorable may not be such for another trader. Besides, not everyone can completely eliminate the element of personal bias from trading. So when you read someone else's analyses or predictions, you can't know whether they're based on hard facts or the person's wishful thinking.
All of these factors make trusting other traders' opinions quite dangerous, especially when you start making bigger trades. At that point in your trading career, you should learn how to trust yourself and your trading decisions, which is a helpful mindset to have in the long term.
Traits of a dependent trader
Have you ever been unsure of your prediction and decided to trust other sources, only for your initial strategy to be correct, causing you to lose money because you deviated from your trading plan? Or, perhaps you altered your approach after listening to someone else's advice but weren't satisfied with the result?
If these situations sound familiar, you might be a dependent trader.
While there's nothing wrong with learning from other members of the trading community, traders need to develop their own paths if they want to become successful and earn better profits from the market. Look at the following list of typical traits and behaviors dependent traders exhibit to see if you are one of them:
Low self-esteem. If you don't believe in yourself or your trading decisions, you probably rely on the information provided by other sources a bit too much. This can harm your trading career as all traders wishing to become successful must first learn to trust their decision-making abilities and intuition before starting trading in earnest.
Tendency to panic. Anxiety is a natural reaction of our body that helps us stay vigilant in dangerous situations. However, it can hinder your progress in trading since you can't make rational decisions with your brain going into overdrive. In these situations, you're more prone to latching onto any solution, whether it actually makes sense or not, which rarely ends well for your account balance.
Hands-off attitude. While caring too much to the point you start to panic is bad, not caring about your trades at all is even worse. Copying other people's moves and strategies without trying to understand what they will result in for you is a sure way to lose your money. A career in trading requires focus, and without taking trading seriously, achieving success on your own is impossible.
Lack of a trading plan. A trading plan is a set of instructions that traders compile to help themselves achieve their objectives. Even if you take trading seriously, it is incredibly difficult to remember your goals without a trading plan. Because of this, even reading what other traders think of a specific market situation may confuse you and cause you to make decisions that contradict your trading goals.
If you recognize yourself in this list, you may depend too much on other traders, which can become an obstacle as you advance in your trading career. Knowing your weak spots can help you identify areas you need to work on to eliminate dependency and achieve trading success.
Traits of an independent trader
How do you imagine an independent trader? Is it someone who wears expensive suits daily, has a luxurious office, and can earn several thousand dollars in one day? It's interesting how we unconsciously associate independence with success, and there's a good reason for it.
Independent traders have enough experience to know what they want and need to do to make successful trades. That doesn't mean they don't follow market news or trading communities. But instead of mindlessly following the advice written there, they analyze it to gather additional information that might help them better understand market situations. Independent traders don't follow the herd mentality; they use it to make as much profit as possible from every trade.
Here's a list of traits and behaviors that can help you understand how independent traders work and whether you're already an independent trader:
Diligent. Independent traders know that trading is a serious business, so they make sure to eliminate all distractions and focus solely on their trading. They're methodical in all their actions, know how to keep their emotions in check, and when it's time to stop.
Quick thinker. Quick thinkers can make split-second decisions even in the most stressful situations. They don't get overwhelmed by anxiety and can rationally analyze the market without feeling the need to seek a solution from other traders.
Always ready to learn. Independent traders never stop learning and honing their skills. Even if they make mistakes, they spend time analyzing what went wrong with their trades to understand what they need to do in order to avoid repeating those mistakes. They become their own mentors and students because they know themselves better than anybody else.
Follows a trading plan. A trading plan is indispensable for any independent trader. Making a plan keeps a trader focused on the task at hand. Even if independent traders look at what other traders think about potential market moves, trading plans help them avoid making decisions without considering how they fit with their established trading plans.
Confident. Independent traders have a lot of experience under their belts and prefer using it rather than trusting other traders and their strategies. They don't panic; instead, they have complete confidence in their trading abilities and judgment. They would rather be responsible for any mistakes they might make than fall victim to wrongful advice.
If you don't think you're an independent trader yet, you can still work to become one. You don't even have to distance yourself from the trading community. Even independent traders consult analyses made by others. However, they understand that every trader has different goals and mindsets, which also affect their interpretations of the market and may not align with yours. Besides, you can't become successful if you don't know how to analyze the market and plan the trades on your own. In the next part of the article, you'll learn how to decrease your dependency on outside sources.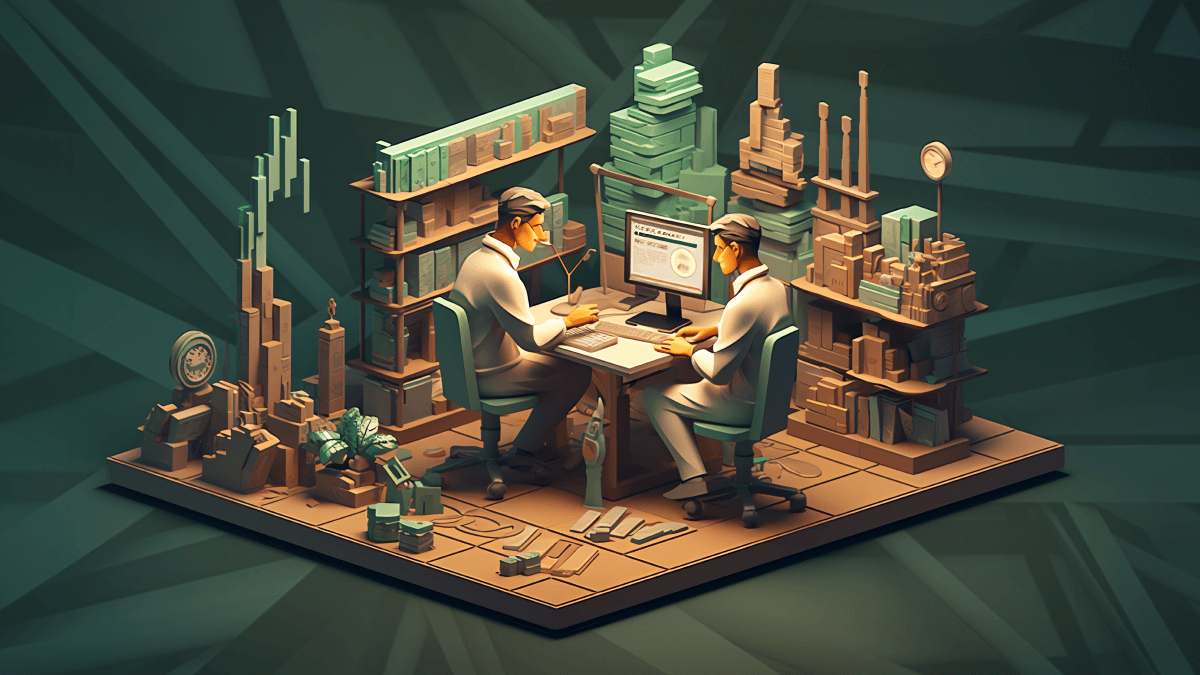 How to become an independent trader
Continue your trading education
Like any other career, trading requires constant improvement of skills and knowledge. Learning more will help you better understand financial markets and become more confident in your abilities and decisions.
Make a trading plan
You already know why trading plans are so important, so making your own trading plan can be your first step toward complete independence by helping you stay true to your goals.
Analyze other sources of information
Despite the dangers of following random advice you find online, studying financial news and the opinions of other traders can help you gather valuable intel and better understand the market sentiment. If done right, these analyses can be used against those traders and bring you additional profit.
Eliminate distractions
By eliminating distractions, you give yourself an opportunity to analyze the market better and quickly notice trading opportunities without hints from other sources.
Learn to trust yourself
If you don't trust yourself, you will never be able to separate yourself from the crowd completely. You might encounter a few bumps on the road on your way to independence, but these experiences will help you better understand yourself and what you can do, thus allowing you to cut the proverbial cord and begin your journey to a successful trading career.
Independent and dependent traders: summary
There's no doubt that being part of a trading community is extremely helpful for beginners. However, communities exist to help traders learn and grow, not to copy others without a second thought. That's why being able to conduct analysis and make trades on your own without using trading communities is an important skill that can help you recognize bad advice and make better decisions.
Becoming an independent trader can help you learn more about the market, achieve your goals, and avoid making the same mistakes as other traders. It's pretty much how baby birds learn to fly — leaving the nest can be scary and difficult at first, but without doing it, you will never be able to see new horizons and find your own path in the world.