Concept and Benefits of ICO (Initial Coin Offerings)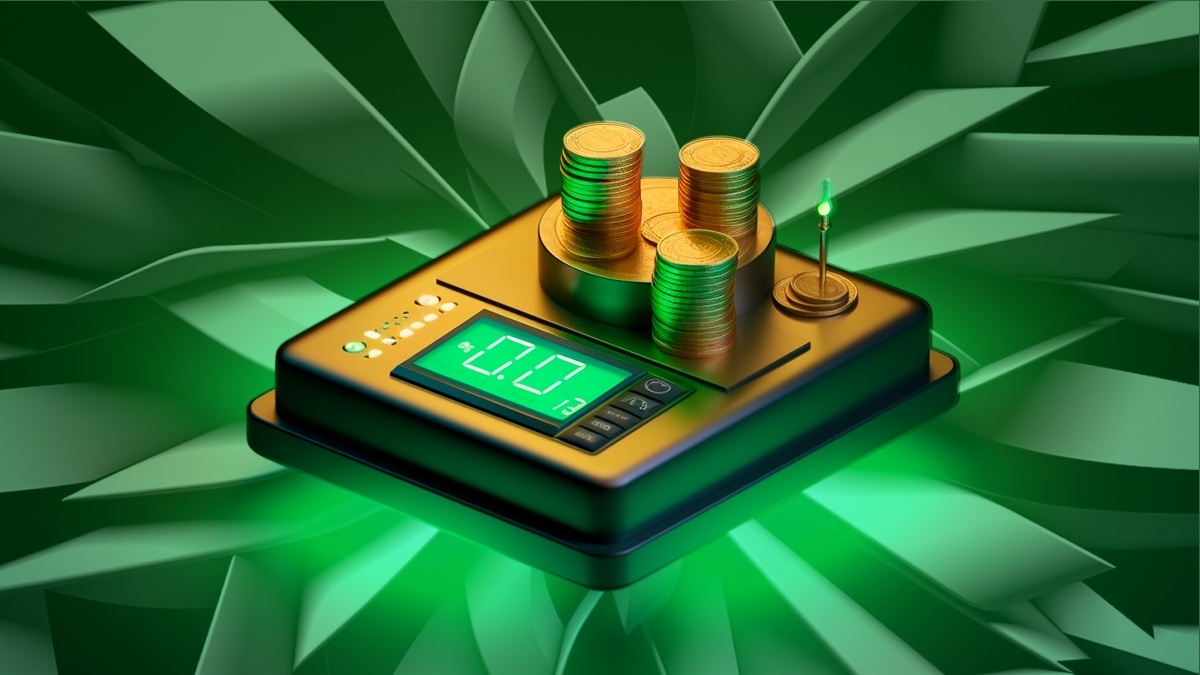 Are you enthusiastic about the idea of investing in something innovative - something not fully explored but with the potential to make you successful? Initial coin offering, or ICO, might be for you! ICO is a way for a company implementing in a crypto space and blockchain environment to raise capital.
This article maps out the core of ICO and its workings, its advantages and risks, its regulation concerns, and the most successful ICOs of all time. Let's begin!
What is an ICO, and how does it work?
An initial coin offering is a way for a company to raise capital by offering digital tokens to attract investments. To purchase the tokens, investors must often pay for them with another stable cryptocurrency, or sometimes with fiat money. Token-holders can use these tokens as part of the company's activities, or trade them for cryptocurrencies. Implementing ICOs helps companies raise funds and launch a planned project or continue working on it.
The coins issued by the company do not provide their holders with the right to obtain an ownership stake. That's how founders are the only people who can control their company.
How does a company persuade investors to purchase the coins issued in an ICO? First, a company should release a convincing business plan. Second, it is practical for founders to make a blitz campaign and post essential information on social media. Third, companies always offer significant returns for these coins, which is tempting to investors.
When a company plans to issue tokens for an ICO, the main thing it must do is plan supply and price details. There are three basic modes of supply and price behavior a company can adopt toward the initial coin offering:
Supply and price are fixed: A company sets a static supply volume of tokens and a fixed price for each token according to earlier determined financial goals.
Static supply and dynamic price: A company sells a fixed amount of tokens and varies its price depending on the received funds.
Static price and dynamic supply: A company sets a fixed price per token, but an unlimited amount of tokens to sell, depending on the funds it receives.
In recent years, the number of ICOs has markedly grown. However, it's important to be very selective and make a comprehensive analysis before investing because many ICOs appear on the market every day. The fact that most countries don't regulate the ICOs gives rise to a considerable amount of fraud. In the pursuit of big funds, you take big risks.
Advantages of ICOs
ICOs are becoming increasingly popular worldwide as it entails many benefits for both investors and the performing party. These benefits attract investors and make them choose ICOs instead of other types of investments. Let's discuss the advantages of ICOs, which have made it a widespread fundraising activity that is tempting for investors.
Easy entry
Investing in an ICO has minimal entry restrictions. Unlike IPOs, which mostly accept investments from only an isolated business group of millionaires, ICOs enable everyone to buy the available tokens at a very low and affordable price. That is, ICOs provide all investors with an opportunity to significantly grow their funds when their project is successfully implemented.
Potential growth of tokens' value
There is evidence that tokens issued as part of an ICO may one day rule the market. Investors constantly use tokens to purchase the seller's services and products. Today, the total market capitalization of tokens is billions and increasing daily! So, there is a high probability that the cryptocurrency you invested in will gain the market's loyalty and bring you wealth.
Access to newly developed products
With the help of ICOs, supporters can obtain access to the latest developments and enjoy various services and products of a company. Moreover, adherents' investment capital helps the company grow its funds and improve its products.
Unsophisticated validation
Blockchain technologies allow investors to validate tokens easily, and all you need are codes or private keys. With the help of blockchain, you immediately become an owner of the purchased tokens and a fully legitimate market participant.
Global access
Capital-raising activities like ICOs level the playing field between wealthy businessmen and small amateur investors with limited funds. You don't have to be rich or have a certain social status to buy tokens. It also doesn't matter where you are physically. All you need is a desire to invest in a decent project based on cryptocurrency issuance and blockchain technologies.
Diversification
ICOs ensure investors mitigate overall risks of losses by diversifying their investment portfolio.
Focus on project goals
ICOs are a reasonable fundraising strategy that allows developers to control the financing by measuring the funding with the implementation of project objectives. Company directors can vary the price of tokens from startup to startup in accordance with the needs.
Regulation of ICOs
What about ICO regulation around the world? Well, mostly, the ICO is an unregulated procedure. In the USA, no specific legislative acts are applicable to the legal relations arising from ICOs. If the ICO complies with the rules on security offerings, these legal relations fall under the jurisdiction of the SEC, and the securities laws become the source of regulation.
Some countries completely prohibit ICOs: China, South Korea, Bolivia, Nepal, North Macedonia, and Ecuador. However, Switzerland and Singapore have made some reasonable steps to adopt ICOs into their legislation.
The European Union seeks to enact the ICOs into law. As for now, EU lawmakers have stated that the ICO's legal relations must be regulated by securities law when appropriate. Moreover, there has been a legislative initiative regarding new rules on cryptocurrency regulation in the EU. The EU government's position is that ICOs must be held responsible for using personal data.
The risks of investing in ICO
Anyone should weigh all the pros and cons before investing their funds. This is a fundamental rule of a wise investor. Since the laws of major countries don't regulate the initial coin offering procedure, ICOs might be much trickier than other types of investments. There are some risks that ICOs may hide from investors:
Some inexperienced teams can launch ICOs without any practical business plans or proven backgrounds, and turn out to be on the skids.
It's very complicated to control the implementation of a company's outlined goals and progress.
Because the ICO is not regulated, investors may face carefully crafted scams.
An ICO might get a lot of hype and appear attractive, but investing in it may not be that profitable and efficient in reality.
There is always a probability of losing a private key and forfeiting your tokens' access. Lost private keys cannot be recovered.
The party performing the ICO also bears the following risks:
It's almost impossible to get any information about investors.
Due to unclear regulations, the founders may be liable for breaches of the law in different ways, from fines to imprisonment.
Cryptocurrencies are volatile by nature and can drop in value way too fast, causing failure of the target project.
Successful ICOs known throughout the world
The Ethereum project is one of the most successful. In 2014, Ethereum's ICO raised $18 million or 31000 bitcoins in 42 days, which is incredible!
Ethereum is unique. Unlike Bitcoin, Ethereum is a cryptocurrency and a blockchain-based platform that allows developers to program specific applications in order to create smart contracts.
Ethereum's language is flexible. It enables users to perform not just cryptocurrency transactions but many more computational functions. Simply put, Ethereum allows authors to form any smart contract they wish.
Today, Ethereum is the second-largest cryptocurrency, and one ETH costs $1742 as of June 2023. However, at the very beginning, the initial price of one ETH was $0.31. Hence, you don't have to be a great mathematician to see how lucky the ICO investors turned out to be.
Ark
Ark is a platform that allows everyone to create blockchains.
Ark offers its own Smart Bridge protocol, which allows different blockchains to interact with each other regardless of their structure and protocols. So, you can create new blockchains that can easily cooperate with existing blockchains and other technologies. Moreover, Ark provides its users with the Ark's cryptocurrency wallet and the ability to create authentic tokens.
Ark's ICO initial price was $0.00995394, and they grew their funds by $22 million in a month!
NEO (former Antshares)
NEO is a Chinese blockchain project founded in 2014. Besides applications for smart contracts, NEO is also about identification, decentralized commerce, and digitized assets.
The fundraising purpose was $4.5 million with an initial price of $0.2 for one NEO. By the end of the ICO, the platform had raised $28 million. The total token amount is 100 million.
NEO's striking ICO is also a result of tremendous support from Microsoft, the Chinese government, and other companies of world significance.
Dragon Coin
In 2018, Dragon Inc. launched an ICO for Dragon coins as a digital currency oriented toward the casino market. With the help of blockchain technologies, Dragon Inc. sought to simplify money transactions and drastically change gambling practice.
Such a tempting ICO attracted many investors who jumped on and led Dragon Coin to gain $320 million in one month!
One of the most fascinating ICO was launched by Telegram Group Inc. The company planned to have its own cryptocurrency, Gram coins, based on the Telegram Open Network (TON) blockchain platform. TON was supposed to enable Telegram's users to perform transactions in the blink of an eye with minimum risks of hacker attacks.
In 2018, Telegram sold 2,9 billion Gram coins for $1,7 billion. However, SEC banned issuing Grams, and Pavel Durov gave up on the project and transferred a domain, the repository on GitHub, and the trademark to other developers.
Summary
Investing in ICOs is an excellent option for those risk-takers who believe in the efficiency and productivity of cryptocurrency technologies and want to support new projects in that field. ICOs have many advantages for investors and project developers. However, the lack of regulation causes some inevitable issues and uncertainty. Despite the weak sides of ICOs, the world knows many incredibly successful projects that attained high achievements through ICOs.
Join us and create your legendary trading or investing journey with FBS!
FAQ
What does ICO mean?
In simple terms, the initial coin offering is like the initial public offering, but in cryptocurrency. ICO is a fundraising activity a company may undertake through the sale of new cryptocurrencies in order to launch a promising project or continue it. Those obtaining tokens can exchange them for other cryptocurrencies or use them within a product.
How to evaluate an ICO?
To assess the reliability of an ICO, a potential investor should do the following:
Learn about the company's team, especially the development department.
Read reviews on the project on social media or specific forums.
Find out about the project's stage of development. Does the company already have a written code or just a white sheet of paper? Is it possible to try a beta version or not?
Inquire about the reasonableness and purpose of the new token. Does the company really need to use a blockchain solution?
Learn the business plan, including the connection between distribution of the tokens and the project's goals.
Ask yourself if you support the idea of the project and see the benefits for society.
If you have programming experience, assess the quality of the code.
What determines the price of ICO tokens?
The project founders set the initial price of a token in correspondence with their financial goals for the development purposes outlined for the ICO. The price also depends on the total number of tokens that are going to be sold during the ICO and after. Moreover, the potential market capitalization and the time limits of the ICO also affect the price of a token.