Curious trading case: FBS trader survived where global banks failed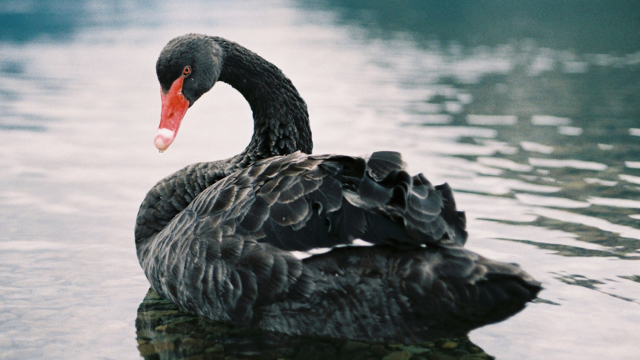 Something historical recently happened in trading.
This case is so amazing it definitely deserves to be on top of our blog. Behold the story of a trading order that was opened during the worst time possible. It happened in the middle of the event that shook the Central Banks and banned many Forex brokers into oblivion. Markets crashed, people went bankrupt but the man who opened an order with FBS on that day managed not to lose.
How did this happen? A little backstory is in order.
Experienced traders probably remember the great crash of EUR/CHF in January 2015. For those who were not there to see it, here's an accurate representation: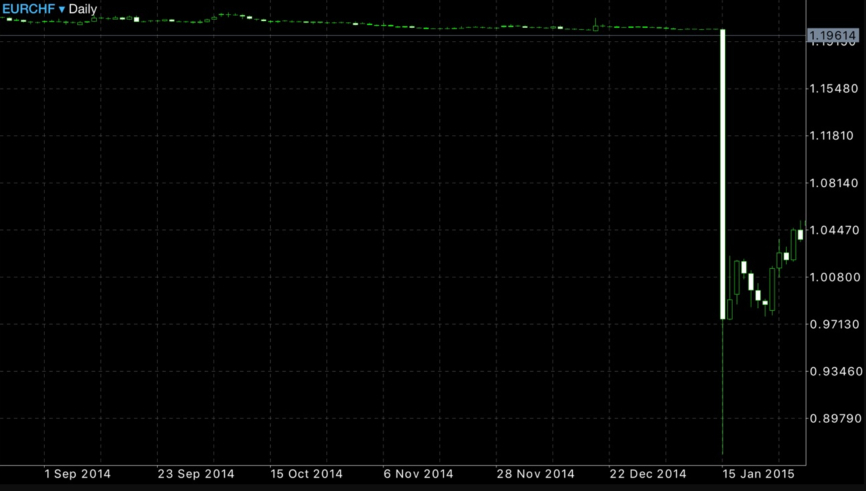 Swiss government's predictability and good reputation led investors to believe that the Swiss franc was a "safe haven" for money. But as investors relied on the franc more, it dramatically pushed up its value.
The problem is - an expensive franc hurts Switzerland. Their economy heavily relies on selling things abroad: exports of goods and services are worth over 70% of GDP.
In order to keep it cheap, the Swiss National Bank(SNB) declared that they will keep the Swiss franc (CHF) against the Euro (EUR) to 1.2 no matter what it takes.
The central bank kept its promise and printed millions of new francs in order to balance the Euro exchange rate. They also sold billions of francs on Forex to keep its currency cheaper against the Euro.
But the fun began on January 15th, when SNB suddenly announced that they will no longer hold on to their promise. It started a massive panic among investors.
The franc soared.
The Swiss stock market collapsed.
One of our traders opened four orders right before it happened.
Imagine yourself seeing this picture right after you entered the trade:
Screencast by unknown Japanese trader
But that's where it gets better: the orders he opened were small, which allowed him to have enough margin to stay in the trade. And since he was trading on "Swap free" account he managed to keep his orders open to this day.
It's officially the longest trade in FBS history.
Recently, the Swiss franc got back to 1.2, which means that this order survived through one of the biggest market crashes in history and lasted long enough to almost get out of losses.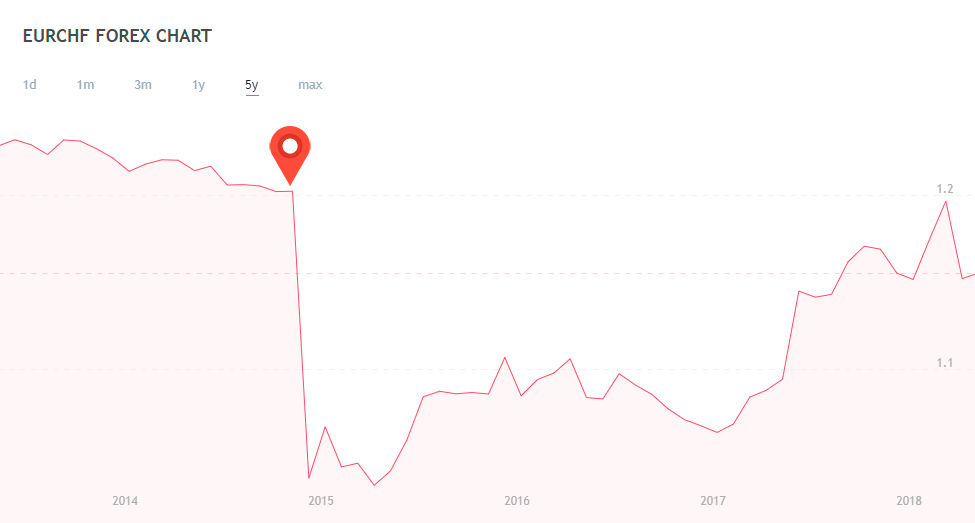 Unfortunately, the owner of this account apparently didn't log in since January 15th and no one would blame him, but at the same time, he didn't get a chance to see this astonishing comeback. Otherwise, he would definitely continue to trade on this lucky account.
The moral of this story, if there's any: don't believe in 'safe havens' and always check your account, friends.
Let us know in the comments what curious cases of trading you know or just send us your favourite memes in the comments. We enjoy reading them.
Wishing you profitable trading!