From a simple worker to financially free businessman. The story of Narin Boonmee
Recently we interviewed one of our partners - Narin Boonmee, who used to work at a regular job and now makes money on Forex and FBS IB program. He shared some of his secrets and gave a few tips:
FBS: Introduce yourself, please.
Narin: My name is Narin Boonmee, some know me by my nickname - Buzz. I'm 25 years old and I'm from Thailand. Currently, I'm a full-time trader and an FBS partner.
FBS: How did you become an IB and why? Was there any particular point in your life when you decided that it's time to start your own business?
Narin: I started simply because I wanted to make some passive income, I didn't have any great expectations. I joined the IB program and also started trading on my own.
To make my work easier, I decided to use EA. But soon after that I stepped into the world of Forex trading and decided to quit my job immediately.
FBS: Creating your own business is not easy at the start. How was it for you? Did it go smoothly like you planned or were there any hard lessons you learned on your way to financial freedom?
Narin: Yes, it is difficult to build a business, but for me it was easy. I owe my success to thorough planning, great team and reliable business tools. And right now I have a partner and a personal manager who help me with everything. It makes my life much easier and now I can say that I finally achieved financial freedom, it feels really good.
But of course I had difficult moments, hard lessons and obstacles are parts of having your own business. "What goes up must come down" - I just try again and don't give up. I know I can always get through it.
FBS: How did you manage to get where you are now? What helped you on your way?
Narin: Before I got where I am right now I had to work really hard to earn people's trust. I had to build a good reputation and prove that we are reliable. What helped me is the right attitude - I always remembered that I must pay attention to all the clients and be equal to them.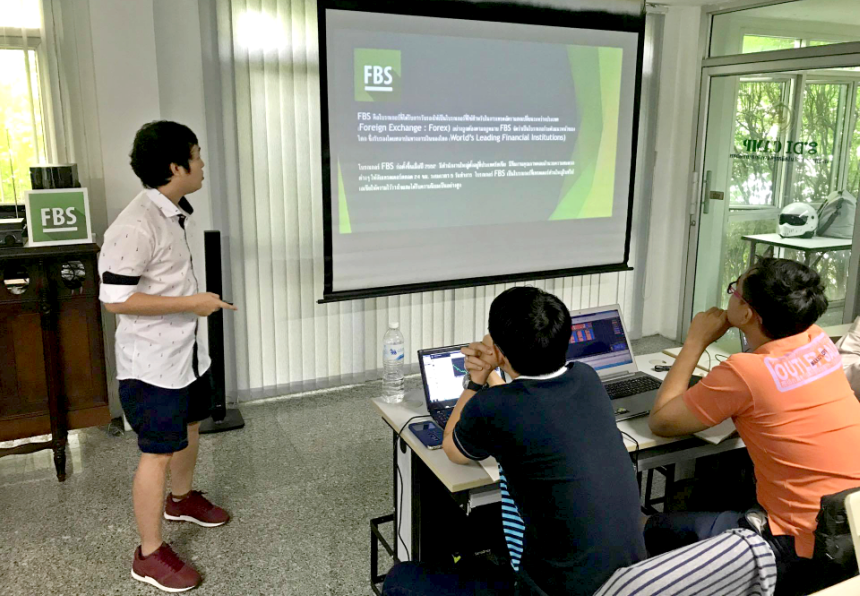 FBS: How did you discover possibilities that Forex trading gives?
Narin: I've heard about Forex many times, but I didn't have money to invest because I was a kid. Later, when I grew up my elder brother told me more about Forex and explained the details. After that, I started trading with EA and on my own.
Soon I realized that people around me get interested in what I do, so we created a trading group called Phoenix and I started advertising it. That's how everything started.
FBS: What would you like to say to people that still think that Forex is a fraud?
Narin: Forex never deceived anyone. People who think otherwise are deceiving themselves or just don't know much about Forex market. If you don't understand what it is, and how to make money on Forex, I recommend you to read about it and learn before you start trading. If you don't want to learn, don't start trading. Because if you don't understand the rules of the investment, you will lose, but people who understand the rules will win and will continue making profit.
FBS: What goals did you manage to achieve by now? Do you have any plans for the future you'd like to share?
Narin: First of all - financial freedom. I'm independent, I don't work for anyone but myself and I have a relatively high steady income. I achieved everything I aimed for and now I have even more plans for the future. I'm going to start with building one more private business, add the distribution of income sources and the most important goal is to build a family.
FBS: Any advice for beginner traders and IB?
Narin: I recommend you to learn what Forex is and how you can earn money on it. Understand why we have to invest money to earn more. And study what effects the Market.
You can find the information anywhere on the Internet or join a Forex traders group near you. Of all the brokers I recommend FBS because they have good promotions, great service and many other useful bonuses.
FBS: Thank you for your time!