Halo Effect in Trading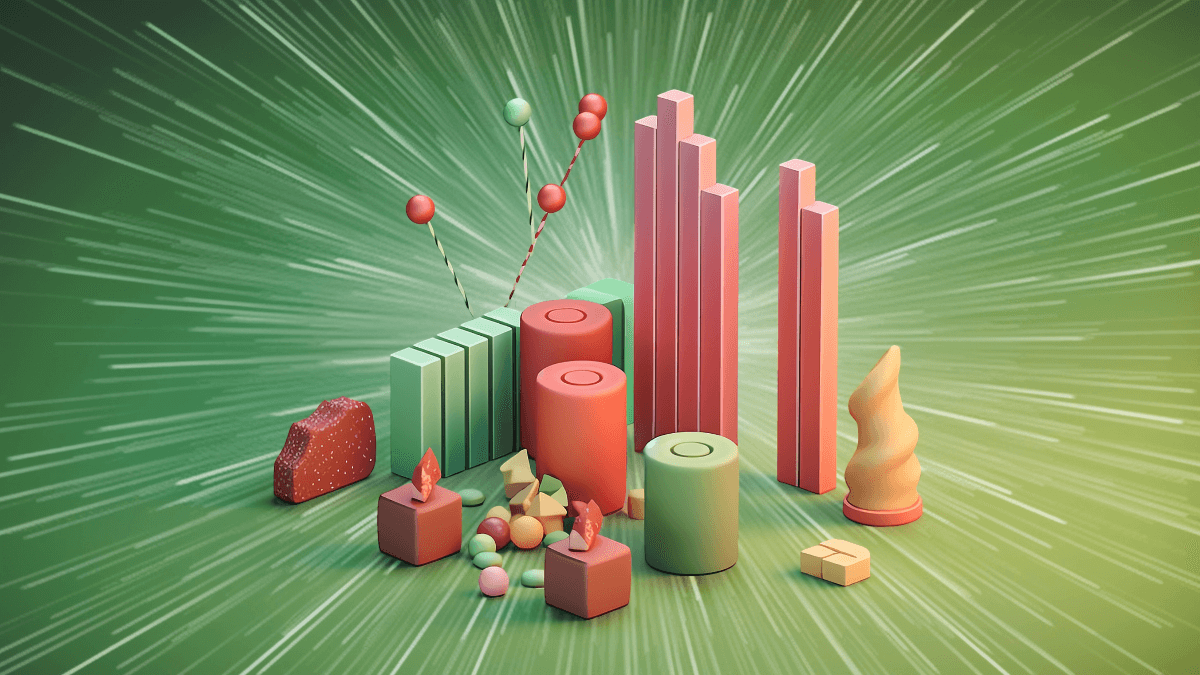 Maybe once you found yourself thinking that investing in some company is a good decision because of its formidable reputation instead of learning about the company's products and the whole market from its perspective. If so, congrats, the halo effect happened to you.
The halo effect is a cognitive bias that causes favoritism towards a person, thing, or process based on a specific characteristic distinguished by us. The halo effect is a stereotypical mindset when we consider one aspect as fundamental, which becomes a determining factor creating the whole perception.
This article maps out the core of the halo effect and how it affects business and trading. Especially for our readers, we've prepared informative examples of the halo effect, why it could be dangerous and how to overcome it.
The reasons for the halo effect
The halo effect is widespread in society and concerns all aspects of our life. This psychological phenomenon makes us create certain opinions based on a few favorable characteristics. What are the reasons?
Lack of time and information flow pressure
Modern society lives in a fast information flow. People used to make split-second decisions without deep objective analysis, which is the main reason for the halo effect. Facing unfamiliar situations or situations where you should weigh different aspects, people tend to rely on the information they already have and prioritize, ignoring many other factors due to the lack of time and information pressure.
Ignorance of unfavorable information
Another reason for the halo effect is a desire to prove the deeply-rooted personal opinion disregarding opposite reasoning. The thing is, the human brain doesn't concentrate on unfavorable facts and multiplies the significance of the information we are more inclined to.
Stereotypes
Stereotypes rule society and we cannot deny it. Stereotype is a stable and simplified image of anything. Being a ready-made scheme of perception, stereotype allows a person to reduce the time of response and intellectual efforts. However, stereotypes prevent people from creating new opinions and ideas.
High social status
Often, famous people or those with high social status seem strong-willed individuals with good morals. In reality, these people may have dark backgrounds, leading to their popularity or significant achievements. However, the focus on high status combined with the pressure of a person's power causes the belief in the great kindness of this person.
The halo effect in business
As mentioned, the halo effect may appear in every sphere of our life. So, business isn't an exception. The halo effect applies to corporate relations and external relations with consumers or other parties.
The phenomenon of the halo effect is widespread when supervisors evaluate the results of staff work. It happens when employers assess their workers based on the overall impression rather than the quality of work and professional winnings. This cognitive bias ruins objectivity and apparently becomes a basis for the decisions on the future career of employees. Such unsound and biased reasoning obliquely destroys the company's activity at some point.
The halo effect creates misapprehension about the public image of companies. People believe that the stable growth of the company's profitability is a crucial characteristic of the company's success and consumers' trust. The company at large becomes automatically reliable and stable in the eyes of the evaluators just based on the financial aspect. The strategy of this company is also considered as winning by the society.
Thus, when Cisco Systems sought to purchase small businesses to use their approaches and techniques to expand Cisco's performance, the society, including top managers and investors, was absolutely sure that this strategy was powerful because the company was thriving and gaining profits. However, people judged and criticized the strategy in question at the time of the company's financial stagnation.
Another option of the halo effect in business is when consumers make a conclusion about the whole company for only one product they liked. Such cognitive bias helps companies increase brand credibility and boost sales. For example, the iPhone's quality made people believe that all Apple Inc. products are unique and irreplaceable. So, the halo effect helped Apple to attract billions of consumers and a considerable amount of investors.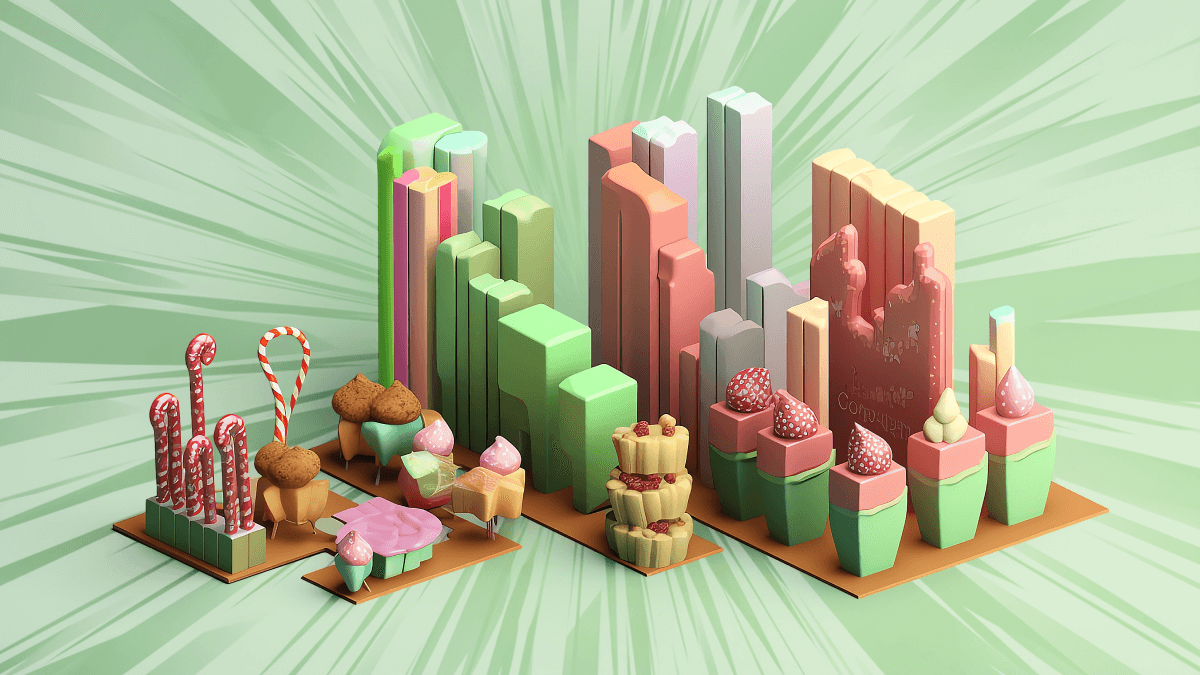 The halo effect in trading
The halo effect doesn't bypass traders, either. Traders often fall prey to this cognitive bias during the decision-making process, leading them into traps of irrational and poorly-founded trading actions. The halo effect attacks traders' minds in different ways. Let's discuss some of them in more detail.
Incomplete assessment of a company
It happens that under the influence of the halo effect, traders evaluate companies biasedly, highlighting the favorable aspects of a company and ignoring the others. Often, this cognitive bias creates a misleading overall impression of a company causing unreasonable trading or investing decisions in favor of the company. Thus, traders prioritize the fact of constantly growing profits of a company, believing that it will never stop.
For example, traders sought to purchase shares of Tesla as they progressively grew in value, and everyone believed the price would continue to grow. However, in 2022, the company suffered a sharp, unexpected reversal due to decent competition from Ford and General Motors.
Overevaluated significance of historical data
Many traders genuinely believe that the historical aspect of price movements is fundamental and can alone determine future changes in asset prices and entail success. However, these traders blatantly underestimate the randomness which rules the game. Such factors as high market volatility, changes in the market structure, and cases of slippage are impossible to predict and be ready for. Yes, you can have a well-developed strategy based on past performance, but how about many other factors that make the picture complete and sound? Traders must remember that past performance doesn't guarantee future results and make decisions out of a comprehensive market analysis with considered unpredictability.
Mindless following of the leader
We all know that it's essential to listen to the opinion of professionals and look up to more successful people. However, sometimes traders become too dependent on one's ideas and decisions. They simply follow the trading footsteps of chosen reputable traders despite performing their own market analysis.
All professionals are people, so how about the human element? Each can make strategic mistakes, get too emotional or suffer losses due to the broken discipline. So, it's crucial to avoid the halo effect arising from the herd instinct and take into consideration many other factors to make rational trading steps.
How can a trader benefit from the halo effect?
For some, the halo effect may be beneficial, while for others it may be not.
It's a well-known fact that the market is unpredictable and professional traders understand that the crowd sentiment can turn the market upside down despite all the logical arguments from the full-fledged technical market analysis.
Since the halo effect is a psychological phenomenon, which makes people jump to global conclusions about assets or companies, traders should pay attention to this aspect and use the consequences of the halo effect behavior for their benefit.
Thus, when a company has a high halo effect, it is evident to a wise trader that the stock prices of this company can go up based on the halo effect as a psychological factor and don't depend on other factors. The knowledge of this tendency allows traders to make a profit by joining the market crowd of those company supporters with minds clouded by the halo effect. Moreover, it is possible to earn from the reverse logic when trading out of the blurring halo effect due to the new market leaders.
What should a trader do to avoid the halo effect?
Every trader is eager to become a successful role model. Every trader wants to achieve wealth and independence. However, psychological barriers such as the halo effect trap traders' mindsets, significantly limiting their horizons and preventing them from self-development.
Especially for you, we've prepared some advice on how to avoid the halo effect:
Stay disciplined
Trading discipline helps avoid emotional trading and stay focused on your goals. Self-management and self-control are crucial for stable returns and sound decisions in your day trading practice.
Stay independent
Stop being dependent on someone's opinion and blindly follow their advice. The key to a winning mindset is independence. Perform your own market analysis, use your intuition, and learn to filter the information you get.
Keep developing your critical thinking
Critical thinking is vital in your daily trading routine. Critical thinkers are unlikely to trade under panic and overwhelming emotions or trade by chance. These people double-check all the incoming information and even question their own ideas and decisions. Critical thinking allows traders to make well-considered decisions reducing the likelihood of mistakes.
Improve your trading literacy
A successful trader studies every day. Read books, join special courses, learn about top traders and their strategies, watch the news, and attend trading conferences.
Watch your mental health
No, this is not a joke. Emotional stability is essential. So, if you feel overwhelmed, take breaks and work with your mentality; otherwise, it will be impossible to avoid mistakes and unreasonableness.
Conclusion
The halo effect is a psychological phenomenon that helps companies to multiply their wealth by building outstanding consumer loyalty and then to drive the stocks' prices upwards, or otherwise, to reduce the company profitability and make stock prices go down in case of the blurring halo effect.
Professional traders can use the halo effect for their benefit. However, non-professionals may suffer significant losses due to this cognitive bias. To become a successful trader, you should always stay sharp, develop critical thinking, and stick to your trading plan.
Our guides and recommendations will help you improve as a trader. Join us and create your legendary trading path with FBS.
FAQ
What is the halo effect?
The halo effect is a cognitive bias that makes people create an overall impression based on the favorable traits of a person, thing, or process without considering other essential features. The halo effect complicates the decision-making process and causes irrational judgments or actions.
Why can the halo effect be dangerous?
The halo effect makes our brain exclude the necessary information which doesn't correlate with our illusory image of a specific object or process. Due to this cognitive bias, we form a perfection in our minds, not a reality. The payoff for this is an inevitable disappointment.
How does the halo effect work?
The halo effect takes place when we have a positive impression of a person, thing, or process in one aspect and shift it to another without attempting to explore and assess it.