How to Grow Money-Savvy Kids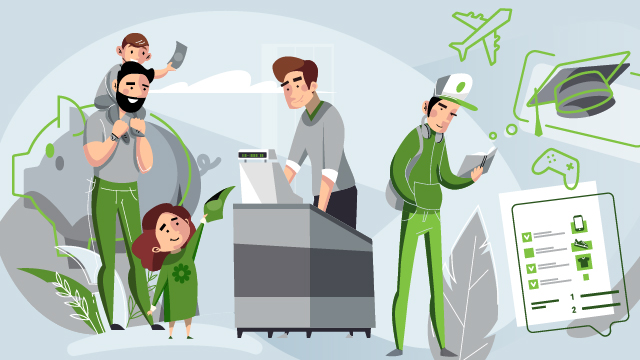 - Mum! I want this robot!
- Oops kiddo! Not so easy.
That's what the kids of the most recent Generation Z (born between 1995-2015) most likely heard while growing. They have lived at least two economic crashes and witnessed how their parents had to deal with them and find creative ways to overcome dark times. The optimistic outcome is that the kids have unprecedental potential in terms of financial literacy. Already now the statistics say that they might become the most hard working employees, effective in their spendings and savings!
Imagine what they can do with this statistical potential if you start helping them to be familiar with finances at an early age?! The responsibility is on you, so stay strong, learn together with children, and be the best role model for them. We prepared tips for each age period as well as universal money laws.
Teaching Plan for Age Groups
Do not feel lost! Here is a step-by-step guide that will help you to consider age peculiarities when teaching toddlers, tweens, and teenagers about money.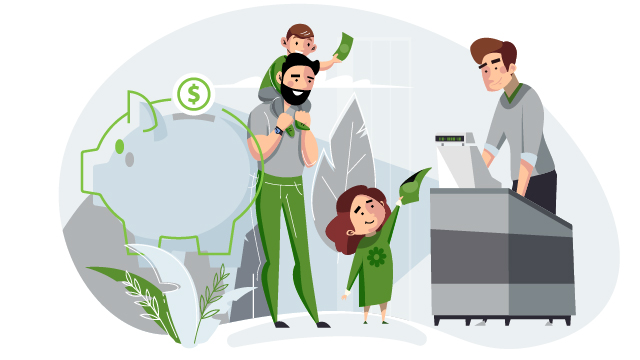 From 3 to 4
The brain, speech, motoric, and social skills are developing at a rapid pace. This period is the most favorable for learning new yet basic notions. Why not introduce finances? Your toddler already has needs: a yummy snack to take in a road trip, a trendy toy, or a teddy bear for calm nights. My 4-year old once asked me for a real oven of his own to make a birthday cake. What ambitions!
Well, high time you explained to the children how they could get services or goods for money. However, remember if you start as a financial guru from Wall Street, you will fail. Prepare to have fun and learn through playing. Start with real money; let your kid realize how banknotes and coins look like.
From 5 to 7
You are still the role model, and children look up at you in all money-related questions. Now when they know how money looks like and how the pay-get philosophy works, you may want to explain how you earn funds and how they can start getting their first coins and saving for kiddy valuables.
Practice role games about professions and exchange money for goods at home. This age is perfect for the first allowance for the chores. For example, set a fixed amount you will pay for sorting the laundry, cleaning up, feeding pets, preparing easy snacks. Be creative to encourage your children on small purchase decisions and saving for their dreams.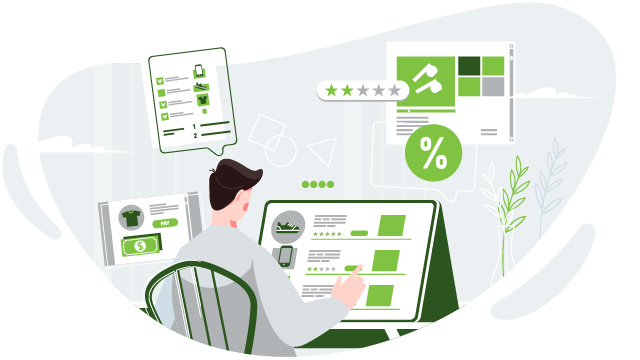 From 8 to 10
It is time for the first money-management lessons. Play-mode is still very efficient. Try such board games as 'Monopoly.' It will teach the kids such notions as strategy, investment, big picture, impulsive purchases, and many other money situations you chose to show them. You may make a small budget together to show that saved funds help planning for long-term goals.
Allow your kids to be creative in the ways they make money. Let them invent jobs and get paid for them. You never know when an entrepreneur or scientist is born inside a human being! With the earned funds, savings and allowance give your offsprings a little independence. Discuss the things they want to buy. If the purchase turned out to be not wise, teach them to accept the failure.
From 11 to 13
You deal with tweens – the creatures who are not kids anymore and not yet teenagers. Though they want to be treated as adults, they have little understanding of what the responsibility for their money choices is. Speak about the distribution of their allowance between needs and wants.
Plan budget together by taking clothes buying as an example. Make a list of essentials kids may need and allow them to buy a set independently. You'll show that you trust your 'little adults' and they will feel super satisfied with the new look.
At this age, you may start explaining what happens when a person runs out of money. The notions of borrowing, loans, debt, interests should be familiar to your kids.
From 14 to 16
Greet a real teenager in your house. The period your ex-kid is entering is challenging in terms of psychology, physiology, and peer pressure. The decision to buy something is now influenced dramatically by friends, celebrities, TV shows, or any other trendy source from outside of the family.
Speak to your teens, listen to them sympathetically. If you cannot agree to a pricey purchase, point out why it is not possible for your household for now. Explain to them that things that can be bought do not define them as individuals, but rather their personalities, hobbies, dreams do. If the urge for spending is still strong, motivate them on part-time employment. They can experiment with different jobs, feel how difficult it is to get money and enjoy the earned funds.
This period is also fruitful for discussing plans for post-school education like college, university, or whatever option is available in your country. Start saving toward academic achievements together. Even if the contribution from your son and daughter is insignificant, they should understand the value of their successful future.
From 17 to 18
The teens are now on the way to young adults. The pressure from their peers is replaced by the stress triggered by competitive educational institutions. The guys are on the edge of important life decisions and you, as parents, should always be there for them. Stay attuned to your children and do not take their desires as a joke. The balanced environment not limited by the school only can help them to stay less nervous and open up to new hobbies and opportunities. Explain that one particular university is not a deal-breaker. They can reach whatever they dream of in life by stepping on different paths.
Promote summer jobs. They can make your teens feel more confident, keep them occupied, and paid by somebody rather than parents.
Speak about long-term goals and ways to save for them. It is a fruitful time to talk about investment options as well. Encourage kids to dream big and find ways of getting closer to their aims.
5 Universal Tips
Though the approaches for teaching what money is are different per each age, some basic concepts are generic. Make sure your kids learn them by heart!
Money does not grow on trees
Though it could be nice to go and pick up $100 from a money tree on your way to school, the universe does not work this way. People earn funds through work and can then exchange them for good or services.
Needs vs wants - not all purchases are equally important.
Children need to learn how to prioritize necessities (needs) like food, housing, transport, and things that make life more enjoyable (wants) like traveling, clothes, movie nights, or takeaway coffee.
Try making a collage from pictures of goods your kids dream of and mark each of them with N(needs) or W(wants). Then explain how they need to find a balance and afford all of them with proper planning and budgeting.
Spend money wisely
Kids should be responsible for their money and learn the "why pay more" concept. Even if a TV keeps repeating that a particular pricey gadget will make a child a rock star at school, it may not work this way. Teach children to compare goods and analyze ads with them. Open a magazine and speak about the advertised thing. Discuss how people are selling it, what images they use, how they attract the attention, and which words select to make you think that the product is unique and irreplaceable.
Think big - save for the future.
Saving should not be associated with a burden. Thus, try to connect this notion to the dreams. People should save not for the sake of it but rather for their goals.
Be creative and flexible about earning.
Encourage the natural ability to think outside the box. This skill will help not only in making money decisions but also in taking life easy in general. You can train creativity in everyday activities such as crafting from things that they can find around the house and remodeling them into something new and functional.
As an adult, you may also go a bit deeper and learn other money laws that may help you with budgeting.
Money Genius
Parents – keep it up! Your kids are going to be okay – they will travel, speak different languages, and save some cash in their "piggy banks" for you. Be open with kids about money: talk about it, introduce it at an early age, allow your offsprings to dream, and motivate them on wise financial decisions by own example. Make money stay in their heads but not in the hearts!