How to Trade During the US Presidential Election?
Unless you've been hiding under a rock for the past year, you've probably heard, read, or participated in some heated discussions about the US presidential race. Although 2020 is totally unpredictable, the next American president's election on November 3 must be the most anticipated autumn event.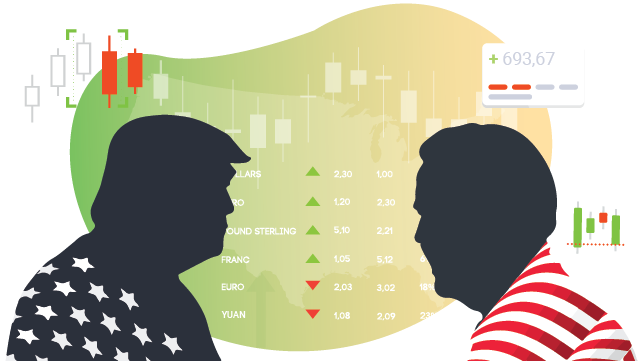 How will the election influence the market?
People may argue up and down about policy, personality, and party, but from the experience of the last election, we can predict what may happen this time. All the American markets tend to experience increased volatility in the running up to a presidential election, including USD forex pairs, indices, and commodities.
Tips for trading during the US election
Before entering the market on November 3, we want to give you some helpful tips:
Be ready for a very, very active market. Choose your trade sizes wisely, as well as your risk management policy, i.e., your approach to Stop Losses and Take Profits.
The USD will make many moves during the hours when they count votes in the United States. Make sure you have a good news source to follow the updates, for example, FBS YouTube or Facebook stream.
Check weekly and daily timeframes in advance and mark the important technical levels – you will need them when you trade on the H1 and M30 timeframes during Election Day.
The general idea is that Biden's victory is negative for the USD, while Trump's victory is positive. Still, the market will be crowded, and traders' initial reactions may differ, so prepare for the price changing direction many times.
Why trade during the US election with FBS?
FBS is always there to help you make trading decisions. We want to be by your side the whole day on November 3. Therefore, our Chief Analyst Nour Eldeen Al-Hammoury will conduct a live stream on YouTube!
Join and be the first to know if the Republican Party will continue to make America great again or the current President Donald Trump will hand over the White House's keys to his opponent from the Democratic Party, Joe Biden.
During the stream, you can join the live chat, discuss the current events with other traders, and ask Nour Eldeen Al-Hammoury questions. You will also be able to get a detailed technical analysis of the market and get insights from Nour Eldeen, which can move your trading in the right direction.
Join the stream on November 3, 15:00 MT, and learn the latest market news together with FBS!