"I can make up to 5 000 USD a day by trading ". Interview with Edwin Shin, FBS trader from Korea
Edwin Shin is a successful trader and partner from South Korea, who started his trading career as a student and only in a few years became an example of success that can be achieved through trading.
At the moment of this interview Shin is 27 years old, lives in Incheon, South Korea, has a degree in Business marketing and a great acumen in finance. We asked him a few questions and he agreed to share some of his experience with us.
How and when did you first learn about FX trading?
When I was a student I was on the lookout for a remote and flexible way to make money. Obviously it had to be such work that could be done via computer and in my spare time, since I had to study as well. That's how I found Forex trading and it turned out to be better than freelance because you don't have a client, you are basically your own boss.
How did you first start trading? Did you study on Demo first or you rushed into live trading right away?
I didn't have a teacher so I had to learn by myself. The first time I started trading I instantly made one of the biggest mistakes ever, I started trading on live account because I didn't know that such a thing as demo account existed.
This mistake taught me to keep my mind within the trade. You must always be aware of what's going on and search for opportunities, I learned it the hard way.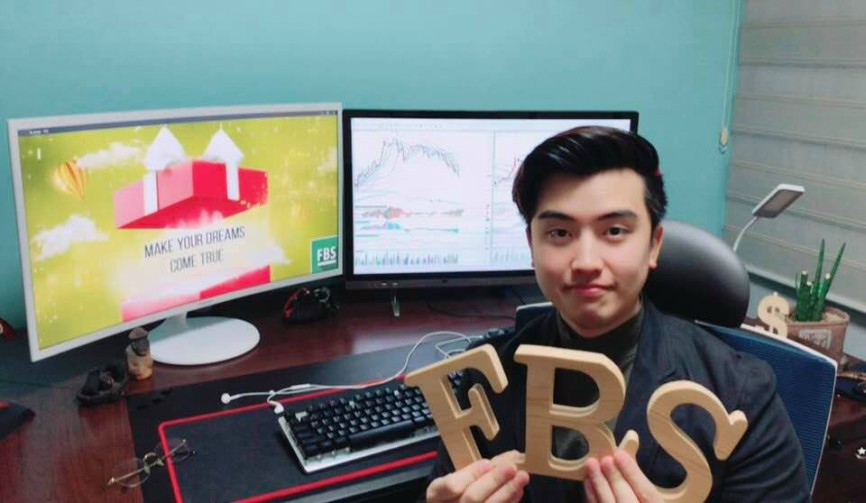 What was your goal in trading? What strategy did you choose initially?
I calculated my needs and possible outcome with my strategy and created the initial goal, which was to make daily profit over 1000 USD. I started with the scalping strategy, it took some time to master it, but eventually it gave me the results I wanted.
Did you encounter any problems when you started trading?
Naturally, everybody faces some problems when they start learning and I wasn't an exception. All strategies have their flaws and mine is news releases.
Scalping may be a reliable strategy on a calm market, but it can't be used in news trading.
What would you recommend to people who encounter the same problem?
Always check for possible news and events that might influence the currency you trade. And if you use scalping strategy I recommend you to stay away from the market during news releases or switch to another strategy for that time. If you opened the position during a news release, try to close it as soon as possible to avoid unnecessary risks.
What did you manage to achieve with trading? Did you meet your initial goal?
Yes, I achieved my initial goal that was 1 000 USD and sometimes I can make up to 5 000 USD a day by trading.
But also I make some money as a partner and share trading signals with my clients on a daily basis.
Is it necessary to have a teacher or you can learn how to trade on your own?
This is a really interesting question and the answer is - it depends on the person who's trying to learn how to trade. When I just started trading I had no teacher. Sometimes I really wanted to give up and almost started treating Forex as gambling, but in the end I managed to overcome it. Typically, people who easily give up on their goals perform better when they have a teacher. It's possible to figure it out on your own but you have to be prepared to learn and practise before you can make any money.
What are the qualities of a successful trader in your opinion?
Control and consideration. These, in my opinion, are very important factors to become a successful trader.
Judging by your Facebook profile you are a big fan of luxury cars. What was your first car and which one is your favourite?
My first car was a BMW 435D but it wasn't my favorite because of the value of the brand so I decided to buy one more car. This time it was Mercedes SLK 55 AMG which wasn't good enough either. When I purchased my Porsche is when I really fell in love, and now I can't even think about any other cars.
As a trader who achieved success, what are your plans for the future?
I plan to build a Forex academy in Korea, Russia and expand to other countries as well. It's not only about money anymore, I want to make a difference in the world and do my part in creating a better future.
I already participate and donate in a few charity campaigns and plan to continue doing so. I strongly believe that we must share our knowledge with those who are less lucky than us. There are many people who suffer from starvation and poor education. I would like to show them the possibilities of online trading and teach them how they can make money.
What is a "trader's lifestyle" in your opinion?
Being rich and free.