Know your Trading Platforms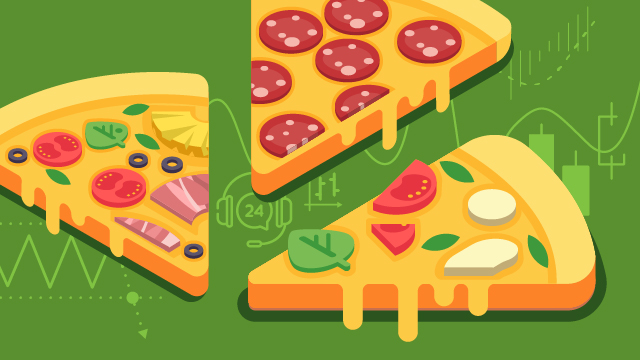 You are here with FBS, which means that you keep up with opportunities for income growth. Good for you – the idea of financial success is already in your head! Now it is time to search for the suitable tools that will help to live it out.
First things first, you should know your trading platform options. Never heard of it? Well, a trading platform is a software that allows you to trade through financial mediators - brokers. You will make deals on the market, develop trading strategies, analyze your performance, and apply automated mechanics for better profit. FBS offers a choice of three trading platforms, including the most common MetaTrader4, updated MetaTrader5, and a brand-new FBS Trader application. With constant technological advancement as motivation, they all allow clients to benefit from their peculiar perks. Let's find out which of them is the one and only for you.
The idea here is to use a bit of food analogy because even if you love money and always want more and more – stomach is not to ignore. We'll take pizza for a change.
MetaTrader 4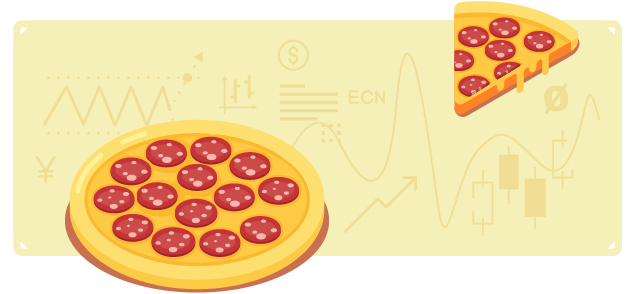 MetaTrader 4 or MT4 will be your Pepperoni. That is to say – understandable, satisfying all needs, traditional and appreciated by at least 70% of clients.
The platform originated in 2005 and for more than 14 years now has been the most downloadable software for the traders of all possible levels and expertise. If you are not ready to dive into advanced trading, MT4 will go beyond your expectations. It is a full pack of standard tools that you may need when beating the market.
Though being rather simple, it has a professional feel providing a wide range of features. It is packed with 30 technical indicators and 24 manually applied analytical objects that may help you predict a price movement. For the full display of a trend line, you can use up to 9 timeframes, the biggest of which is one month. It allows to systemize your market behavior and make long-term trading plans. Customizable alerts and market news keep you updated on the latest dynamics.
MetaTrader 5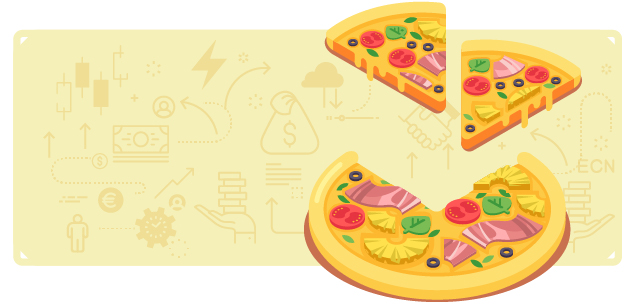 - Are you ready to make an order!?
- Can I have a Hawaiian pizza, please?
- Yes, sure – here you are! Your delicious piece of MetaTrader 5.
MT5 is a sophisticated platform with new functionalities, more unusual ingredients, and wariness from those who don't have enough expertise.
MT5 was launched in 2010 not exactly like an update for the MT4 but rather as a platform for trading stocks, futures, and commodities. Besides, due to a different programming language end users of MT5 got an enlarged toolset for developing own algorithmic trading programs and electronic assistants. So, both platforms aim at different audiences, not promoting MT5 as an improved version of MT4.
However, it is worth mentioning that MetaTrader 5 has a list of handy features especially suitable for advanced traders who want to cook their trading to perfection.
It comes with 38 built-in technical indicators that help in the development of an ideal trading strategy. You can select a chart type to your liking: candlestick, line, and bar charts. With 21 time frames, it is possible to minimize the period of interest up to 1 minute. All this, together with 46 analytical objects, allows you to have the most accurate analytics and plan your deals as a market expert.
FBS Trader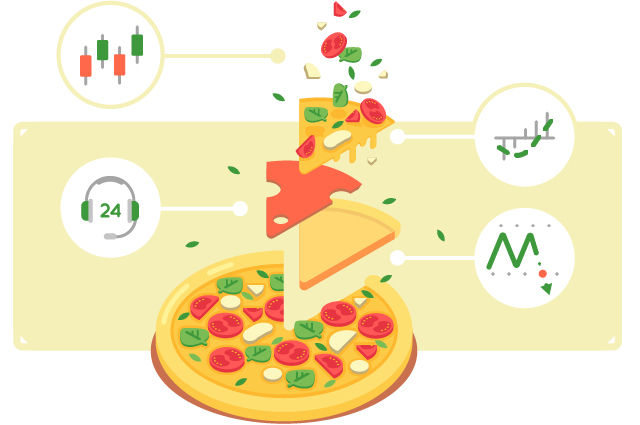 The delivery of a Margherita pizza is waiting. You got what you ordered - the most understandable and straightforward flavor. Though FBS Trader is a simple solution, it stays a full-fledged software with all the necessary instruments for successful trading.
The crucial information per each trading instrument is grouped on one screen, including essential trading parameters and charts. Daily price fluctuation is interactive, and the buy/sell actions are possible within one click. If you happen to face any issues during trading, feel free to write your questions to the 24/7 chat with a multilingual support team.
All your orders and transactions are conveniently organized, and you can get their details in no time. With FBS Trader, you have all the resources to enter the market and start trading from scratch quickly. You won't be tortured by confusing interface and features that you may never need. Сlear, concise, and satisfying major needs of day traders – that's what your FBS Trader is.
Download on the App Store Get it on Google Play
Platforms Compared
Even if you are already aware of your preference, it is always a good idea to compare before making a final decision.
FBS Trader
MT4
MT5
Interface
Intuitive, versatile, and customizable
Simple and customizable
Customizable with enhanced layout
Timeframes
9
9
21
Trading Instruments
Currency pairs
Currency pairs, metals, CFDs, futures
Currency pairs, metals, CFDs, futures, stocks
Hedging
+
+
Also allows netting
Built-in Technical Indicators
-
30
38
Trading Signals
-
+
+
Analytical Objects
-
23
46
Charts

Candlesticks

Line Chart

Bar chart

Candlesticks

Line chart

Bar chart

Candlesticks

Line chart

Order Types

2 Market orders

4 Pending orders

2 Stop orders

2 Market orders

4 Pending orders

2 Stop orders

2 Market orders

6 Pending orders

2 Stop orders

Multilingual 24/7 Support
+
+
+
Price
Free
Free
Free
Food for Thought
Now when you are full with the knowledge, let's sum it all up.
FBS Trader is a fresh, minimalistic product ready to solve all your daily market requests. It is precise and up to a point, which lets you concentrate on the price deviations without getting distracted by ambiguous interface and features that you do not plan to use.
Nowadays, MT4 still stays the golden standard among trading platforms and enjoys a boost in popularity. Analytical options are more than enough for not demanding traders. MT5 provides an abundant feature list for skilled market performers. It offers immersive possibilities for robots development, high execution speed, and a community of top-talents to learn from.
All the platforms are free of charge, so you are to decide which one suits your needs and works best for the markets of your choice.