Learn to Earn to Learn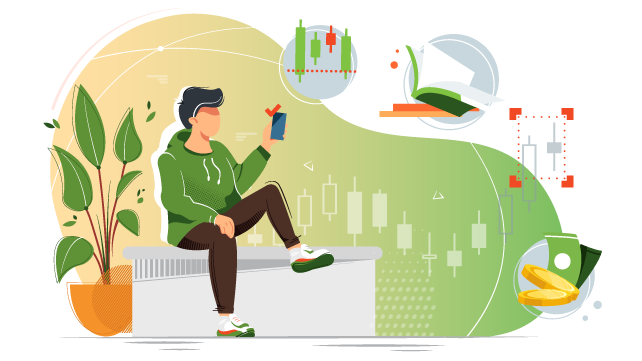 The story of Puspa Dewita – a successful young trader and the bright economist (coming soon).
Walking home at night after another evening shift at a restaurant, exhausted and sleepy, Puspa Dewita was thinking about the exciting classes on economics that he would attend in a few hours. A 20 years old student coming from an ordinary family and living in Jakarta, he has always wanted to become an economist. His parents supported Puspa, doing their best to find some money and pay for his education.
Eventually, due to the enormous effort of his family, Puspa afforded the tuition fees and entered the university. Being a thankful son, he found a part-time job at a local restaurant to earn money, cover some expenses related to the uni, and support his parent and a younger brother. Working the evening shifts, he was so tired coming back home at night and sleeping for a few hours only. Such a schedule did negatively affect his performance, while the money earned at a restaurant was not enough to afford life and achieve financial freedom.
Exhausted and overstressed, thinking about his family and his own dreams and goals, Puspa decided to change his life. Then, one brilliant idea came to his mind – why not starting to trade and earn good money online? Puspa got very excited and started to read more about trading on the Internet, and the best source he found out was the website of FBS with multiple learning materials. He decided to open an account with FBS, and the adventure began.
In two weeks, the pandemic hit the world, and Puspa's job was put on hold. Thus, the lockdown allowed him to practice more, master his trading skills every day. By the end of a strict lockdown, he decided to quit his part-time job – that was not needed anymore, as Puspa has earned much more for that month than he earned for half a year working as a waiter.
Today, Puspa does easily combine trading and studying. His monthly profit ranges between $3000 and $5000, so he pays off the tuition fees himself and supports the whole family and his younger brother.
We interviewed a young trader and got impressed by his wisdom and kindness.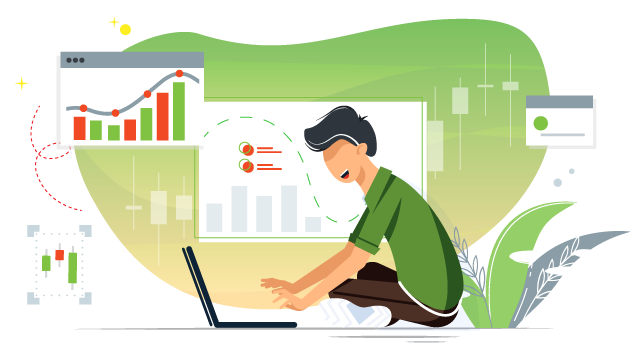 - Why did you decide to change your life and become a trader?
I clearly remember the day when I came back from work. It was 2:45 a.m., and I had to wake up at 5:30 in the morning. I was so exhausted and was almost crying because the tips I earned at that evening was not enough to buy a bottle of lemonade. I saw my brother sleeping on the other bed next to mine. And I just thought that instead of being a real role model to him and show him how to get success in life, I was not spending time with him, I was tired and stressed, and also I was not making any progress in my studies. And my parents were paying for my education… I just realized that something went wrong, and I had to change it. Thus, the only thing I want to thank this crazy 2020 for is the opportunity to sit at home, sort out my thoughts, and focus on trading. I enjoyed it since the first minute and then realized that this was a great way to earn money. I could combine it with studying and then pay for my education. So funny, but that was the truth.
- What was the biggest challenge for you when you started to trade?
Oh, I could not figure out when to close an order. But I watched a couple of webinars, learned some tips, and understood how to feel the market better.
- What is your favorite trading strategy?
I have tried several strategies, but scalping has always been my favorite.
- If you could have given advice to yourself at the beginning of your journey, what would it have been?
I would recommend myself to open a Standard account earlier. For the first time, I was not that self-assured and secure in my knowledge, so I was trading on a demo account for quite a long time. I should have switched to it earlier. A couple of weeks is more than enough to grasp the idea and start playing real. I was just overcareful. This is the other extreme that one should escape.
- How much time during the day do you spend on trading?I
t depends, but usually, I do study till lunchtime, and then – trade. But with the FBS Trader app, I keep a close eye on the market for the whole day. It is so convenient! This is the other thing that I like FBS for.
- Have you ever thought changing a job was the wrong decision?
No, I have never regretted that I quitted that job. I didn't want to be a waiter, it was just a necessity. Getting a degree in economics and becoming a proficient market performer is what I really want to achieve. And starting to trade was the big step towards these aims.
- How did your life change in the last months?
Now, I do pay for my education myself. And I also bought new stuff for home, and now give money to my parents and brother. He really wanted to improve his English, so I pay for his language classes in one of the best language schools in the city.
- What would be your advice to those people who want to start trading?
Just do it! Right now. Don't wait for some sign to appear – the best moment will never come. You have to make a decision – to improve your life and focus on your goals. Once you do, trading seems to be the best tool to use and achieve these aims. So, do not hesitate, guys! Think about your family members, your parents, brothers, sisters, and your own future. If you want to be proud of yourself – go ahead!