Mastering Forex Trading Performance in 2024
2024 is not far off, which makes now a good time to think about your New Year's resolutions. And what better way to use your newfound energy and festive mood than to improve your trading performance? In this article, you will learn what trading skills you should work on in order to master your Forex trading performance in 2024.
How to master your trading performance
As you probably already know, becoming a successful Forex trader is not an easy feat. It takes a lot of time and effort to get to the point in your trading career where you can afford to live off your earnings alone. Mastering your trading performance is truly challenging, but it isn't impossible. Let's look at a list of aspects you can focus on to take your trading to the next level in 2024.
Expand your knowledge
Whether you are a newbie or an experienced trader, you must never stop learning. As they say, "Knowledge is power." No matter how much you think you know about trading and financial markets, there's always much more to learn.
It's what people call the paradox of knowledge: the more you learn about something, the more questions you have. As you gain insight into the trading world, you start to understand there is much more to uncover than you initially thought. Besides, after advancing in your trading career, you might want to adjust your trading strategy to, perhaps, include new instruments in your trading plan or increase your profit targets. All of this requires knowledge and careful research, so spending your time looking for more information will always come in handy one way or another.
Looking for learning resources can be another challenge. While the internet is brimming with courses from "trading pros" who promise to teach you all the secrets of trading, many of them include only the most basic information about financial markets, which you can find online completely for free. You can also browse educational materials compiled by brokers like FBS if you'd like to receive information in a more structured way.
In any case, you must first identify areas you lack knowledge in and then look for resources compatible with your preferred learning style. With all of this in mind, you'll be able to deepen your understanding of the financial markets and improve your trading performance in 2024.
Set achievable goals
A new year is an excellent time to review your trading goals. You have undoubtedly grown a lot since the beginning of 2023, so your current goals might feel a bit too small for your liking if not outright stifling.
But while you think about changing your daily or monthly profit targets, it's crucial to remember that your goals must be achievable. If you set your daily goals too high, you might be so focused on achieving them that you miss small but profitable trading opportunities. Besides, being unable to hit your goals may make you feel insecure about your trading skills and discourage you from further advancing your career.
If you notice that achieving your new goals and targets strains your emotional wellbeing, take a step back and reevaluate your experience. Analyze your recent profits and try to set new goals by slightly increasing your daily profit targets. This way, you can test whether your new goals are achievable and make necessary adjustments.
Revamp your trading plan
No one can make it far in trading without a trading plan. So we're going to assume that you, too, have a solid trading plan that you've been diligently following for as long as you've been trading. But as time passes, even your trusted trading plans may become outdated, so reviewing them is necessary to ensure you can keep up with ever-changing financial markets.
And if you still don't have a trading plan, making one for the upcoming new year should be your top priority. A trading plan is a set of instructions that you compile for yourself and strictly follow wherever you start trading. Trading plans should outline all the minor details about your potential trades: traded instruments, timing, stop-loss orders, entry and exit points, risk management strategies, etc.
It takes time to develop a working trading plan, so you might feel reluctant to make changes to your plan. But it's a necessary thing to do if you want to expand your trading to other financial markets or raise your profit targets. Any changes you make to your trading plan should be recorded and tested before you start applying it to your trades.
Work on your discipline
Discipline is one of the key traits of successful traders. It's no secret that trading is a highly stressful career that requires a lot of time and dedication from traders. Disciplined traders learn how to juggle multiple trades simultaneously, manage their time, and stay focused on their trading strategy without getting distracted.
Building trading discipline can be pretty hard. Trading involves many steps: initial research, strategy development, position opening and closing. All of these steps require careful observation and analysis of the market, and a simple miscalculation can cause a losing trade.
To strengthen your discipline, make sure to eliminate distractions that might distract you from trading. Discipline is often tied to our habits, so setting aside a specific time for trading helps a lot. But the most crucial thing in building your discipline is following your trading plan. If you stray from your plan, you're much more likely to get distracted and miss good trading opportunities - this can cost you money and prevent you from achieving your goals.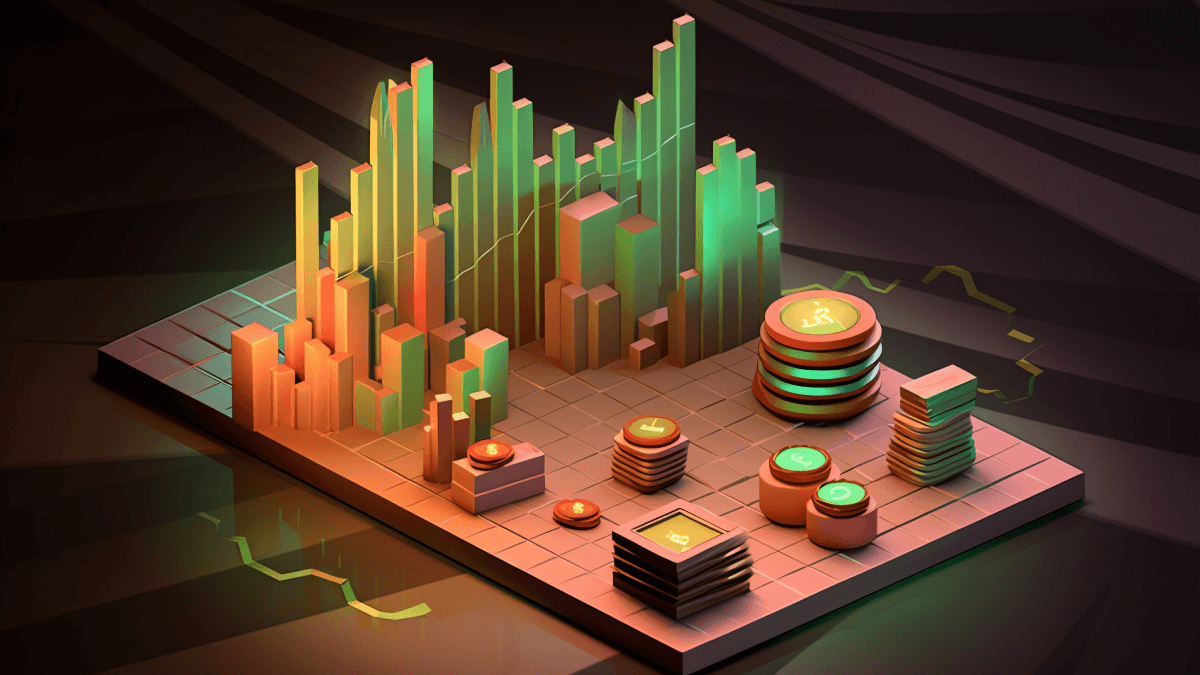 Learn to use trading tools
If you don't know how to use trading tools yet, then it's high time you learned to. Trading tools provide immense assistance in identifying trends, finding potential entry and exit points, building risk management strategies, etc. Without these tools, conducting quick market research is impossible, so mastering them is a must for any trader who wants to succeed.
The most common tools used in trading are technical analysis indicators. These indicators help traders learn more about the price action, including the main trend, volatility, momentum and volume of price movements, etc. Knowing this information can help you find the best entry and exit spots and make profitable trades.
Another important tool traders find helpful is a trading robot. Algorithmic (or automated) trading software allows you to use AI to plan and automatically execute your trades even when you're not browsing the market.
This software can help you eliminate the possibility of miscalculations or timing issues because it immediately reacts when the right market conditions are met. Setting up a trading bot can elevate your trading performance to a whole new level, so learning more about this option might be useful to improve your trading profits.
Improve your risk management strategy
Risk management is one of the most essential principles of successful trading. Without proper risk management, avoiding losing trades would be completely impossible. But if you manage your risk, you can prevent unnecessary losses. So, in order to master your trading performance in 2024, reviewing and updating your risk management strategy is a must.
Generally, a typical risk management strategy involves calculating risk exposure, setting up stop-loss and take-profit orders, diversification and hedging. If your risk management strategy doesn't include some of these aspects, adding them might improve your chances of a successful trading experience. If you already have a diverse risk management strategy in place, take time to review it and compare it with your updated trading plan to increase your success rate.
Review your past performance
The past teaches us about the future, so it is crucial to keep track of your previous trades if you want to succeed. If you haven't started a trading journal yet, make a point of keeping one in 2024 to gather data about your trading performance. If you already have one, find time to sit down and look through your past trades.
A trading journal should always include every piece of information about your open and closed positions: timing, volume, traded asset, open price, close price, how much money you earned or lost on each trade, etc. Analyzing this data can help you identify your blind spots and understand what mistakes you keep making, giving you essential information for updating your trading plan.
It's also helpful to compare the data gathered after you implemented new changes: this helps to understand whether your adjustments improved your trading performance.
Build the proper trading mindset
Your trading mindset is another thing that determines your trading performance. Unfortunately, trading can't make you rich quickly. Starting trading without working on your expectations may bring you more stress and frustration than money.
If you're prone to getting overwhelmed in stressful situations, try to work on alleviating some of the stress and preventing it from affecting your performance. A lot of the time, traders get overly emotional due to unsuccessful trading attempts and try to get their money back by opening more trades, which is a very harmful tactic.
Emotions make it hard for you to think rationally, decimating your ability to make sound decisions. Learning how to manage your emotions is crucial if you want to make a living off trading. You can do this by adjusting your expectations, eliminating additional stressors from your environment, or stopping trading when you feel you can't separate your emotions from your work.
Master your Forex trading performance: summary
A new year always brings new trading opportunities and challenges, and this article helps you learn how to prepare yourself to deal with them. It's important to remember that trading is dynamic and requires constant improvement from traders. If you keep up with your education, update your plans and strategies, analyze your past performance, and prepare yourself for stressful situations, you will have a much easier time trading in 2024.