Stocks Worth Day Trading 2023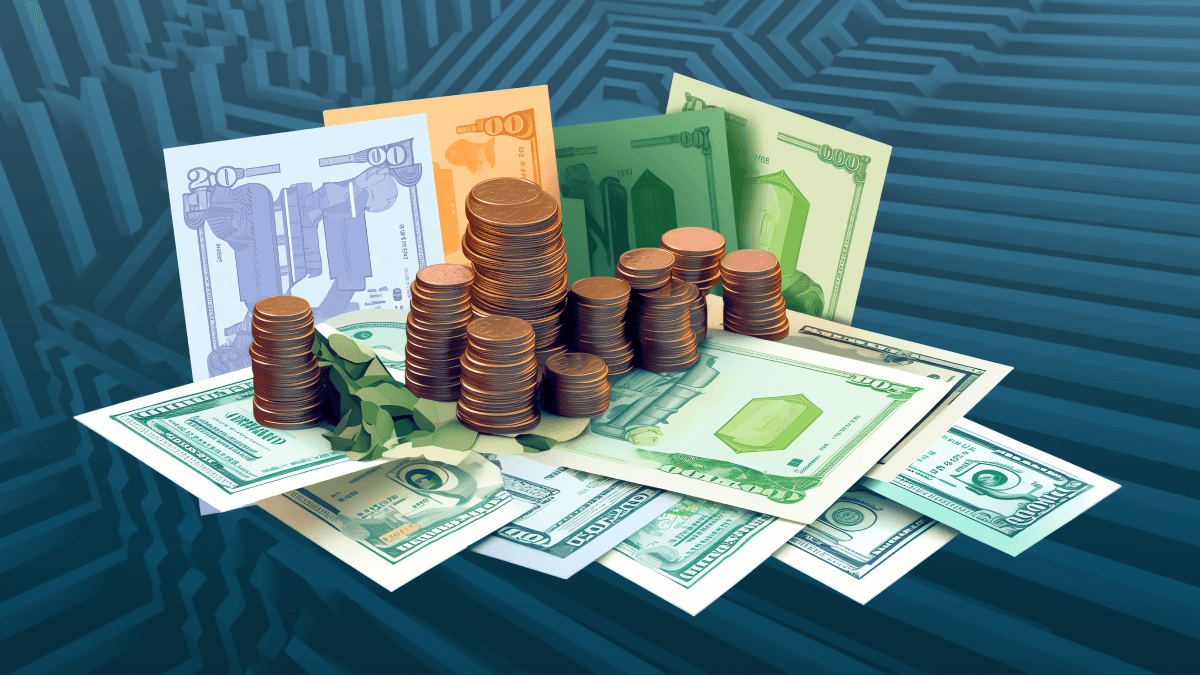 Day trading involves buying and selling selected financial instruments at lightning speed within one trading day. This form of trading is very popular with traders. By practicing day trading, adherents benefit from short-term price fluctuations focusing on a series of small gains that can add up over time. This trading approach offers the potential for significant profits, attracting many traders despite the risks it entails.
Riding the waves of the turbulent stock market, day traders hope that Lady Luck will smile on them and turn pennies into large profits. However, we all know that luck smiles on the strongest. Every professional day trader knows that the secret to success is choosing the right stocks, which necessitates comprehensive stock market analysis. Identifying volatile and liquid stocks can contribute to the profitability of day trading strategies.
In this article, we share with you the criteria it's best to consider when selecting the right stocks to day trade for you. Our team will also present you with a list of recommended stocks to operate in 2023.
Criteria to pick profitable stocks for day trading
When selecting stocks for intraday trading, traders should look at several essential criteria to determine which stocks are potentially profitable. Here they are:
1. Volume
Volume is a crucial metric that illustrates the level of trading activity of a financial instrument over a specific timeframe. The logic is straightforward: the more traders are interested in buying or selling stocks, the easier it is to open and close positions quickly. For day traders, it is advisable to focus on stocks with a minimum of one million in volume. This ensures sufficient liquidity and improves the ability to execute trades efficiently, enabling day traders to make profits on market opportunities.
2. Liquidity
The liquidity of a stock relates to the ability of shares to be quickly bought and sold without causing a significant influence on the stock price. Stocks with high liquidity are usually less volatile due to constant demand from both buyers and sellers. This allows day traders to enter and exit positions quickly, mitigating risks of sudden losses and significant price swings, which is good, especially for beginners. Many day traders tend to operate with high-liquid stocks as, mostly, intraday trading strategies rely on swiftly entering and exiting positions, safeguarding against losses by quickly closing unsuccessful trades.
Market volatility reflects the speed and magnitude at which prices rise or fall. Lower volatility allows day traders to open and close positions easily and quickly, boosting the opportunity to profit from multiple trades within a single day without increased risks. However, focusing on volatile stocks might be more profitable as higher volatility offers more trading opportunities to increase returns. At the same time, trading on high volatility implies potential risks of significant losses. Therefore, when choosing an acceptable level of volatility that aligns with their risk tolerance and trading objectives, traders should operate with well-developed day trading strategies and clear trading goals.
4. Price segment
Before selecting the appropriate stocks to day trade, traders should determine the price range that aligns with their initial deposits and levels of risk tolerance. Since stocks vary in price, choosing those that enable optimal position sizing for effective day trading is important. By choosing suitable stocks with comfortable prices, day traders ensure better risk management and overall trading performance.
When choosing stocks to day trade, staying updated on the latest news, including coverage of world events and companies' local reports, such as corporate earnings or implementations of innovative products is essential. Positive or negative information has a particular influence day traders should consider.
Selecting stocks for day trading is a challenge. Traders should decide which stocks correlate with their trading approach and financial opportunities. For this purpose, day traders should consider the criteria we emphasized. By exploring the price segment of the stocks, stock volume, levels of liquidity and volatility, and the latest news, traders can determine the stocks they are comfortable working with – the surest way to make a profit while minimizing risks of losses.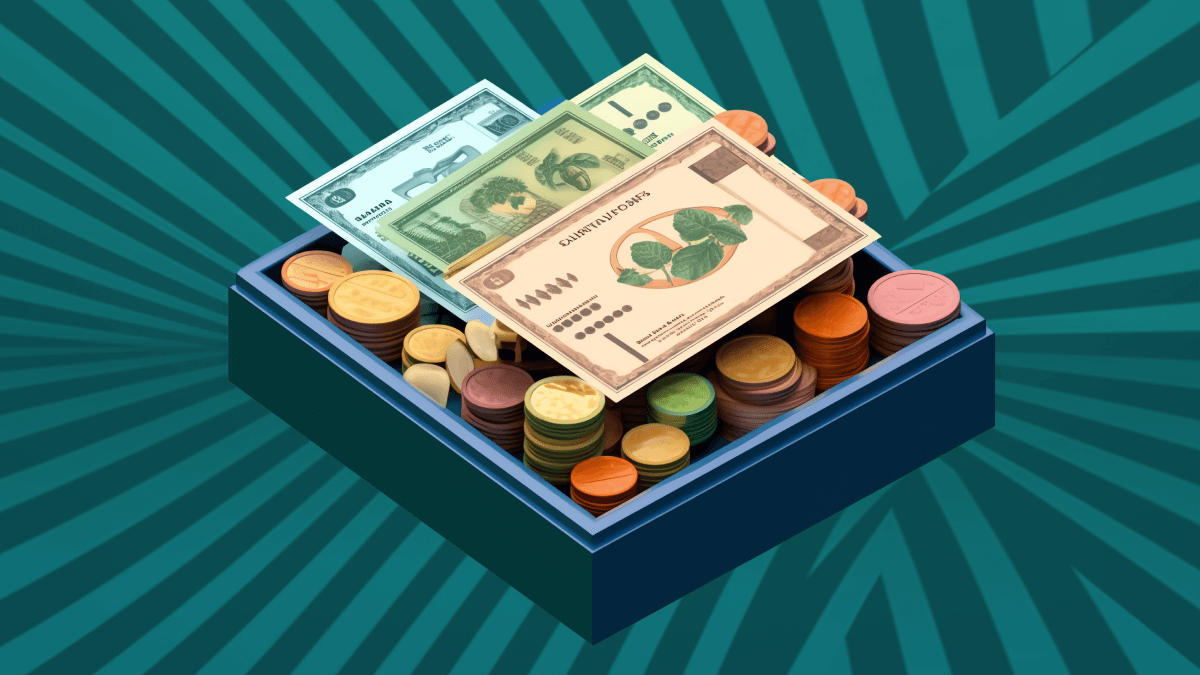 Worthy stocks to day trade in 2023
Here's a list of stocks we recommend you take into consideration:
1. Tesla Inc. (TSLA)
Tesla is the leading electric vehicle company, and one of the world's most popular. This is a multinational American company headquartered in Austin, Texas. Tesla remains one of the largest companies on Earth, estimated at more than $950 billion. Undoubtedly, the company will continue thriving as its primary focus – environmental protection – will definitely be humanity's top priority for a long time.
Today, Tesla is an outstanding day trading stock, with 3.17 billion shares circulating in the stock market turnover, approximately 138 million of them changing owners daily. Tesla shares have historically demonstrated high volatility during trading hours. This volatility means both opportunities and risks for intraday traders.
For example, on August 23, the stock price started at $229.34 per share and reached a high of nearly $239 per share during the day before settling at $236.86 per share. This indicates a substantial intraday price range, showcasing the potential for short-term traders to capitalize on such price swings.
The trading volume of Tesla's stock on August 23 was quite high, reaching a substantial figure of 101,077,635. This demonstrates the immense liquidity of the stock, indicating significant market participation and the ability to execute trades with ease.
Along with indicators of Tesla's stock mentioned above, traders should remember that the company's CEO Elon Musk is one of the most influential public figures: his actions are always covered in the media, and have a particular financial impact.
2. Meta Platforms Inc. (META)
Meta Platforms Inc. is an American multinational conglomerate that owns Facebook, WhatsApp, Instagram, and other products. Meta is recognized as one of the largest and most influential American IT companies, along with Google, Apple, Microsoft, etc.
Meta heavily relies on advertising revenue, nearly 90% of its total income. Approximately 50% of this revenue comes from the U.S. and Canada, while Europe accounts for about 25%.
Let's analyze the trading day of August 19th for Meta's shares to assess its suitability for intraday trading. The stock opened at $170.20 and closed at $167.96 per share. Throughout the day, the stock reached its highest of $172.32 and the lowest of $167.05. Moreover, the trading volume for Meta's shares on that day amounted to $26,240,799.
These figures provide day traders with valuable data, showcasing that Meta's stock experiences potentially profitable price changes for intraday traders to capitalize on these movements.
3. Nvidia Corp. (NVDA)
Nvidia Corp., an American multinational company, has gained worldwide recognition for its technological advancements. The company's outstanding innovations include a diverse range of leading products, such as graphics processing units (GPUs) and application programming interfaces (APIs) specifically tailored for data science. Moreover, the company holds a dominant position as a hardware and software supplier for artificial intelligence (AI). Its extensive range of unique GPUs is widely utilized in workstations across various industries, including engineering, architecture, automotive, scientific research, manufacturing design, media, and so on.
NVIDIA's stock is known for its significant intraday fluctuations, providing intraday traders with profitable opportunities. The price movements observed on August 14 proved the stock's suitability for day trading strategies. On that day, the stock experienced a low price of $403.11 and reached a high of $438.00, reflecting a significant price jump within a single trading day.
Furthermore, the trading volume of $69,028,583 illustrates a high level of market activity and participation in NVIDIA's stock. And as you know high trading volumes often suggest increased liquidity, contributing to smoother execution of trades for intraday traders.
4. Advanced Micro Devices Inc. (AMD)
Advanced Micro Devices is a prominent American multinational company developing innovative processors, graphics cards, and other semiconductor products that power various devices, ranging from personal computers to data centers. These technological developments have earned recognition for their unique performance, energy efficiency, and competitive pricing worldwide. Given AMD's solid reputation as a leading semiconductor company, its stock attracts both investors and traders.
AMD's stock offers excellent opportunities for day traders, given its substantial average trading volume of $55 billion per day, highlighting the high liquidity of the stock. Analyzing the intraday price movements emphasizes its suitability for day trading strategies.
On August 23, AMD's shares exhibited a price change of 3.57%. The stock opened at a price of $105.65 and closed at $109.43, indicating a notable upward movement throughout the trading day. Additionally, the highest price level reached during the day was $110.08, reflecting the potential for intraday traders to capture profitable price swings.
5. Airbnb Inc. (ABNB)
Airbnb is an American company that has revolutionized the lodging and tourism industry at the global level. The company created a progressive and user-friendly platform connecting landlords and travelers worldwide, providing the latter with a vast array of accommodations for everyone's needs. The company plays the role of a broker in landlord-tenant relationships, charging commissions from every booking. Every day, millions of users choose Airbnb when seeking verified accommodation options.
With an average trading volume of $5 billion circulating during the day, Airbnb's stock has gained popularity among traders as a favorable option for intraday activities. The stock's liquidity and volatility make it attractive for short-term trading strategies.
For example, on August 22, Airbnb's stock exhibited some profitable price fluctuations. Throughout the trading day, the stock had a price range of $124.00 to $127.24 per share. This range demonstrates the potential for intraday traders to capitalize on such price movements within a single trading day.
6. Microsoft Corp. (MSFT)
Microsoft Corporation is a global technology provider and one of the most influential companies in the world. Microsoft has been a dominant player in shaping the technology landscape with its various innovative products over the years. The company is praised for its software developments, such as Microsoft Windows, Office Suite, and cloud-based services like Microsoft Azure. Microsoft has also expanded its presence into various other sectors, including hardware with the Surface line of devices and gaming with Xbox. Microsoft has consistently demonstrated its ability to adapt to changing market trends and maintain its competitiveness.
Strong financial performance and global presence make Microsoft stocks attractive for intraday trading. For instance, on August 21, the trading volume of Microsoft's stock was higher than $24 billion! On that day, the stock witnessed a price range of $317.93 at opening and $321.88 as the closing price per share, demonstrating favorable conditions for day traders.
7. Apple Inc. (AAPL)
Apple Incorporated holds a prominent position in the global market as a technology innovator. Surely, Apple is one of the world's most valuable companies renowned for its iconic products. The company has built a loyal customer base and continues to dominate various sectors.
The company's products and services include the globally recognized iPhone, iPad, Mac, Apple Watch, and Apple Music and iCloud services. With a reputation for delivering high-quality and user-friendly products, Apple has built strong brand recognition with customer loyalty.
Its solid financial performance and consistent growth make Apple stocks attractive for intraday trading. For example, on August 23, Apple stock started the trading day with an opening price of $178.52 per share. The stock showcased particular price movements throughout the day, eventually closing at $181.12. The trading volume during this period almost reached $53 billion, indicating substantial market activity and liquidity.
Given the data analyzed above, stocks with promising opportunities demonstrate substantial volatility and impressive average trading volume that cause everyday price fluctuations, which day traders can take advantage of. The stocks of the seven reviewed companies show promising growth and potential, so investing in them for day trading would be an entirely reasonable decision.
Final considerations
Day trading can be an exciting and potentially profitable practice if you approach it with focus and dedication. With a large and complex stock market, it can be challenging to identify the most suitable stocks for day trading. However, by considering essential criteria such as trading volume, stock liquidity, and volatility, traders can make informed decisions to maximize their chances of success.
Moreover, it is crucial to determine the amount of capital you are willing to invest and profoundly explore a company's performance and reputation before purchasing shares and engaging in day trading. By understanding these criteria and conducting proper research, traders can better assess potential day trading opportunities.
We have compiled a list of recommended stocks for your day trading activities in 2023. This list serves as a valuable starting point, highlighting stocks with the potential for significant price movements and trading opportunities this year. Remember to conduct further research, stay updated on market trends, and employ appropriate risk management strategies to optimize your day trading experience.