Beware of a black cat! 5 traders' superstitions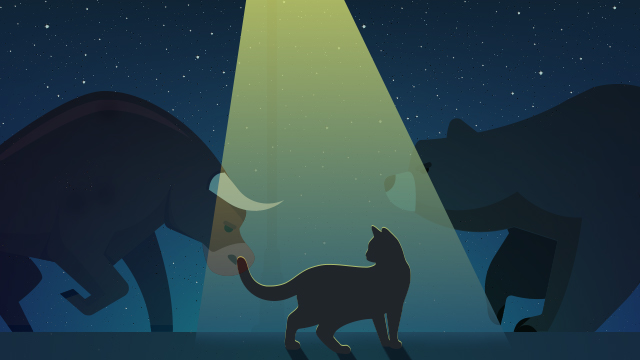 Everyone knows that despite trading being a system based on analysis, traders are quite superstitious folk. The element of the luck still has a place on the market. What superstitions do traders follow on their market adventures – black cats? Spilled coffee? Red clothes? Let's find out and try to explain the unexplainable!
Money likes to stay quiet
This one is quite an easy one. Many traders believe that the more you talk about your money and successful deals, the more scared the luck gets and eventually turns away from you. Arrogance doesn't suit good traders – it can blind the cold mind with dreams of billions ahead. No one needs that, right?

A golden rule of three unlucky orders
In some fairy tales, number three is considered a magical one. Apparently, traders believe in the magic of numbers as well. If you hit three losing orders in a row, then it's a sign to stop, say mastodons of trading. Take a break! Don't push the market, and it won't hit you back – sounds quite logical.

Trading on Friday? Careful
Many traders believe that trading on Friday is bad luck, whether it's Friday 13th or any other. Well, technically the market can be less stable before the weekends and hold more of unexpected turns. Plus, a trader is mentally tired by the end of the week. But there's a solution for this one – check out our article on how to trade over weekends .

Don't wear red!
Many traders all around the world believe: red is a no-no for the market's luck. The red color is considered to symbolize the fall of the market. Maybe it also has something to do with red color irritating the bulls? Who knows, but definitely no one wants to risk that, even for an attempt to break the superstition. So hide your cool red socks or scarlet shirt to escape the market's fashion police arresting you!

Praying on Buffet's book
Yes, there's one undoubtful authority in the traders' world: Warren Buffett. Traders believe that reading a quote or two from his book before the trading day starts can attract some share of Mr. Buffett's luck. Whether the Buffett pray helps or not, the quotes are still a good way to keep the motivation up – and let's admit, uplifted spirits are 30% of success!

So, what's about a black cat?
A black cat is a known sing of bad luck, not only for traders, but in general. But do you run away every time a nice noir kitten crosses your road?
It's hard to tell whether the superstitions in trading actually have any practical impact or not. But traders are still people, who believe in luck and specific signs of the universe. Some have lucky ties; some have a favorite stray dog that always comes around before a good deal; some avoid opening orders when it rains outside. Tell us about the unspoken signs of the universe you believe in!