Trading Instead of Cooking a Dinner
THE STORY OF THE JAPANESE HOUSEWIVES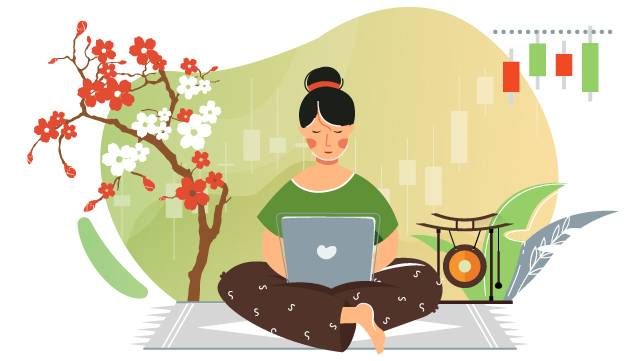 "Hey, honey! Today, I have earned a thousand dollars. How was your day?"
This is the way a typical Japanese housewife is very likely to greet her husband returning home from work. What about cooking dinner? Well, this is not that crucial, especially as the delivery from the posh restaurants is not a problem after earning this amount.
All jokes aside, an incredible phenomenon took place in the Land of the Rising Sun in the early 2000s. The Japanese housewives who were traditionally in charge of families' budgets started conquering the Forex market. As a result, a so-called Mrs. Watanabe – an archetypal housewife, a local version of American Mrs. Smith – was not only often making more substantial profits than her beloved one but contributed to the "healing" of the whole country's economy.
Yeah, they started to trade from home before it became mainstream. Today, their success is no less impressive, and in fact, turns up being very topical. Let's recall this sensational story.
From the savings culture to the investment one
In the early 1990s, the Japanese asset bubble collapsed, leading to the horrible outcomes for the country. Marked by the economy's stagnation and low interest rates, the following period of time was called the Lost Decade that turned up being the Lost 20 years as the economy continued to suffer in the 2000-s.
The money saved by the postwar generation quickly stopped providing profit to the households. The national banks offered zero percent interest, and keeping money in the bank accounts was as irrational as saving them at home. Moreover, such a difficult economic situation was discouraging Japanese to save any more money, especially in the case of families with children.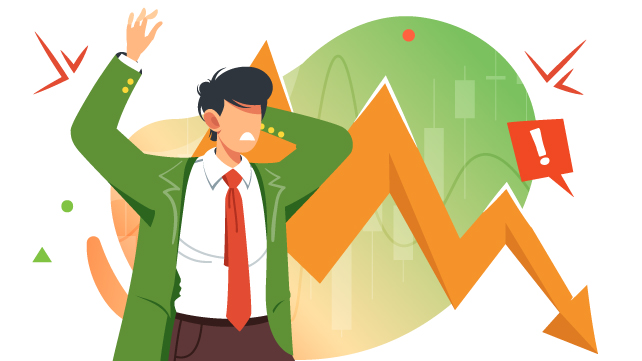 A reason to suffer and complain? Yeah, but not for many Japanese housewives, who treated these conditions as a trigger to search for new and beneficial investment opportunities. The remote ones. Now it seems obvious – go and surf the internet! But that time, it was a discovery, a new field to investigate, still vague but exciting and very promising. Exactly what a typical Mrs. Watanabe was searching for. Thus, when the online decentralized currency markets became widely accessible, Japanese madams started their Forex journey.
Buy yens, invest in dollars, get children down to bed
What does every trader need if he or she wants to profit from trading? Yep, a sound strategy. Female investors were careful in picking it, and most of them ended up sticking to the carry trading. That was the right choice: a simple, effective, and risk-averse strategy was very likely to guarantee success. How exactly did it work? Borrowing a currency with a low interest rate, traders were immediately investing in another, with a higher interest rate. Paying low fees in the first case, they were getting higher payments straight after, profiting from the difference between rates. Pretty clear, huh?
Thus, savvy housewives were actively buying Japanese yen at low rates and trading it for a high-growth currency, mostly the Australian dollar. To say it was a good approach – is an understatement. The result was not long in coming, and soon Mmes. Watanabes were generating more significant profits than their husbands.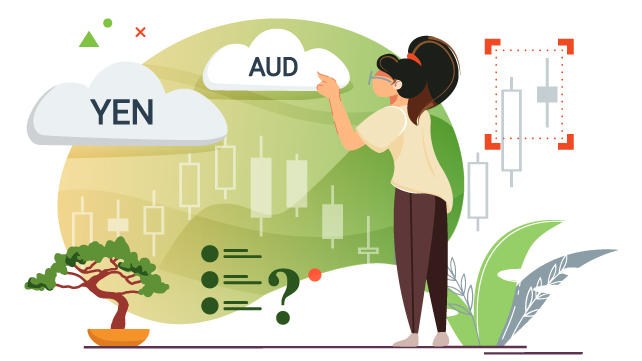 Just sit at home, they said. I am the one who will be earning money, they said. Pfft, the housewives-traders would have definitely made fun of such claims. As statistics says, before the global credit crisis began in 2007-2008, the value of foreign currencies that were traded online by local citizens was approximately $9.1 billion a day. Almost a fifth of all Forex traded worldwide during Tokyo's trading session! And considerable women's contribution to these figures was officially proven by the bank of Japan in 2007. Thus, women did help to stabilize currency markets by trading at home. Who could dare to complain about the oversalted soup after such an achievement?
Mrs. Watanabe 2.0?
In 2017, when the hype around the story of the smart female traders was already calmed down, bitcoin was declared a legal form of currency in Japan. At that time, the crypto-mania had already been spreading around the world, and Asia, particularly Japan, joined it with great enthusiasm. According to the major tabloids, in 2017, around 40% of all the operations with the cryptocurrencies were denominated in yen.
Financiers remembered about the phenomenon of past years and wondered whether that were the Japanese housewives who affected the increasing demand in bitcoins. According to some estimates, at that time, Mmes. were replaced by Messrs. – the 30-40 years old men conquering the global markets. However, considering the fact over 70% of accounts were registered by men, the housewives' silent contribution to the "bitcoin boom" was also possible. Or did they prove their wisdom again choosing the well-tried, profitable, and less risky option to invest in national bonds, in comparison with the young men who were searching for adventures and new experiences even more than for real profits? Who knows.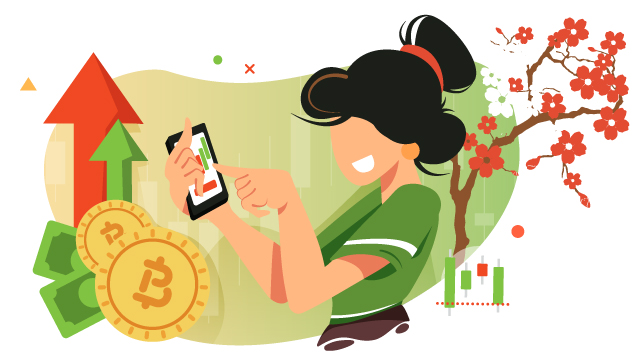 Anyway, the impact of housewives' activity on the country's and global economies cannot be doubted. As well as the inspiration they have given to many people. Women in general, those who have to stay with children, can't work out of the home, or dream of starting to trade but hesitate.
Will this story encourage you to enter the FX market or trade more to feel as comfortable in today's reality as the Japanese housewives? We hope so – Mrs. Watanabe's lifestyle is exactly what we all need in the conditions of global crisis. In any case, remember that the best online Forex broker is always ready to be your guide in this journey ;)