Two Strong Teams in the New World
We celebrated the New Year as usual with hopes and dreams for 2020. Then we all got up one morning to face an unknown reality that we still need to get used to. Self-isolation is now an act of love towards people we care about, and doctors are the new superheroes. The world seems to test our ability for compassion, cooperation, and benevolence. This challenge is our chance to reconsider what matters and unite for a better future.
We live through unprecedented times; however, it does not mean that humanity hasn't struggled and won before. We'll show how both FBS and FC Barcelona deal with the crisis and keep the lights on no matter what.
Stability Mode is On
No secret that financial markets and global events are co-dependent. Thus, FBS, as a broker, is affected by any price fluctuations that strike trading. Since its launch in the worldwide arena, the company has witnessed 'black swans' that could quickly sink it but failed.
In 2009, the European countries suffered an aftershock from the financial crash of 2008. First, the banking system of Iceland collapsed, and then the ones of Portugal, Italy, Ireland, Greece, and Spain followed in the footsteps. The countries accumulated a tremendous amount of debt and no resources to pay it out. Boom – and the Dow index fell dramatically. The decline was then compared to the market fall during the Great Depression. However, FBS was functioning and even grew up to 50,000 clients in one year.
In 2014, the rise in commodity demand ironically provoked the combination of over-supply and a price slump from $110/barrel to $50/barrel for crude oil. It hurt the OPEC countries and Canada. As for FBS, for the fourth time in a row, we won 'The Best Broker in Asia' award, launched our website, and welcomed more than half a million clients.
In 2015, China faced a black Monday after Shanghai stocks plummeted -8.5%. It happened because the borrowings of Chinese companies exceeded the rate at which they could grow. Besides, due to a slowdown in the national economy, the government decided to weaken the CNY parity against USD. The plan didn't work, and China's stock index lost 30% of its value and caused a sell-off in the global financial markets. Yet again, FBS managed to survive this! We speedily grew up to one mln users, got 11 international awards, and increased the company's turnover more than twice.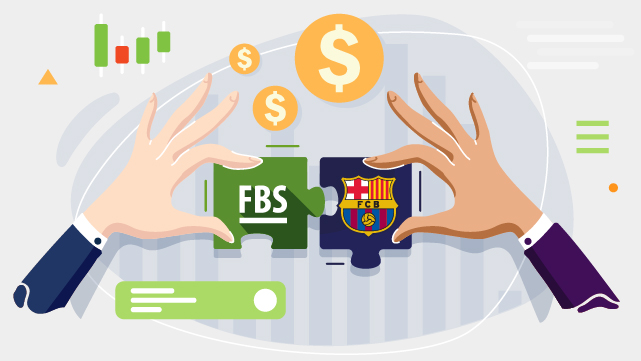 We can go on with other events that have hit the markets over the years, but I guess you are following the logic – FBS is still here and is going nowhere any time soon. Throughout its history, FC Barcelona had to adapt to the changing environment and come out of these challenging times stronger than ever.
The first tough moment was in 1908. Football was still popular as a hobby. However, for organized clubs, it was difficult to cover all the financial needs involved. So, by December, it seemed that FC Barcelona could disappear. If it weren't for Joan Gamper, the founder of the Club, we wouldn't see this glorious team now. He became a president and went from door-to-door to gain support from the former members. Soon Barça got enough sponsorship to survive.
Another difficult moment followed in 1925. It was the charity game with Jupiter during which a British marching band was asked to play. Unfortunately, their playlist didn't work out. They chose the Spanish national anthem at a time when the country was under the Primo de Rivera dictatorship. To express their protest, some of the crowd started whistling, and the authorities closed the Club for six months, which led to financial troubles for FC Barcelona. Fortunately, with the support from the fans and the players, the team managed to overcome these difficult times.
Spanish Civil War of 1936-1939 was devastating for the nation, and the team had to find ways to get through this period. Barça agreed to tour Mexico and visited the US. The profits from the trip were saved to rebuild the Club after the war.
So, you see that no matter what happened to the team throughout history, FC Barcelona has never given up!
When Crisis Comes – We Help
FBS and FC Barcelona have always prioritized solidarity and compassion. In the face of the CoViD-19 outbreak, the companies invest their effort into supporting the most vulnerable populations. They help to address the current crisis by supplying the hospitals and social groups that are in lack of care regardless of the virus spread.
FBS launched the Trade to Help promo to inspire you to get united by a good reason and contribute to the global recovery. We triple each of your deposits in the FBS app, and you trade and support the needy. The whole spread and partner commission from closed orders will go to nine charitable organizations in Malaysia, South Africa, Indonesia, Columbia, and Yemen. For example, together with the Angel Network foundation from South Africa, FBS will provide food parcels, hygiene care, cleaning soaps, detergents, and multivitamin supplements for underprivileged families.
Besides, we have already sent masks, gloves, and other personal protective equipment (PPE) to Soreang Hospital in Bandung, Pratama Clinic Bandung, Borromeus Bandung Hospital, Bayu Karta Hospital in Karawang, Public health center of Tasikmalaya. And we are planning to cover more spots in Indonesia.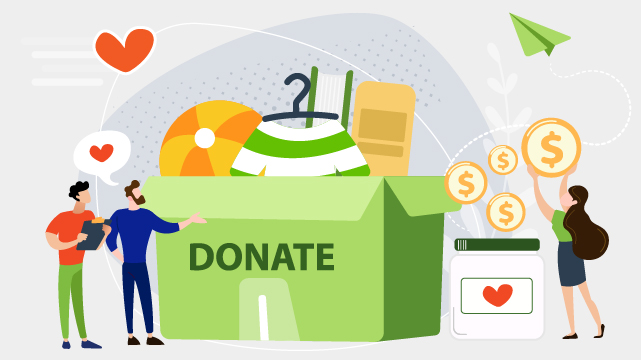 FC Barcelona is also an active contributor to the worldwide wellbeing. Through the Barça Foundation, the Club supports the Global Anti-Pandemic Fund launched by Tencent. This fund aims at providing healthcare supplies to medical institutions. The Barça Foundation and Tencent agreed that the Foundation would manage and partially distribute these materials in Catalonia. They have already sent the first batch with 15,000 sets of PPE to Catalan hospitals.
Among other measures, the Club made its facilities available to the health authorities. They are now hosting research teams who collect samples for a CoViD-19 vaccine. Another important initiative launched by Barça is 'T'Acompanyem a casa' (We accompany you at home). It is a face-to-face awareness program during which Red Cross volunteers keep older adults informed about the virus and assisted in any health issue that may arise.
We Care about Stay-at-Homes
We know how unusual self-isolation is. To help people stick to their habitual routines and pass the time while staying at home, FC Barcelona and FBS keep their supporters both busy and entertained.
FBS started Trading Bootcamp – an online trading school for newbies and experienced traders who want to boost their skills and learn from the best FBS analysts. You can complete four classes on Facebook. Each of them covers key FX topics such as ways to benefit from the news, technical analysis, winners mindset, and others. Once you pass them all, you'll get a certificate.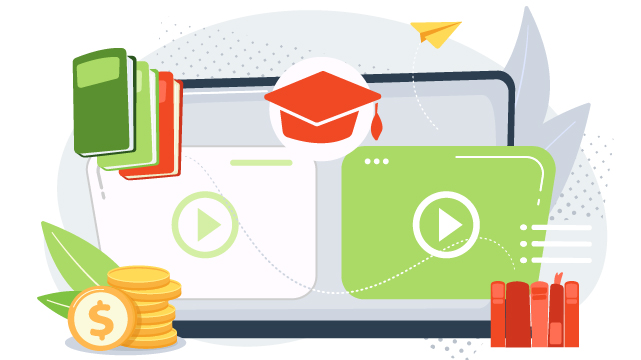 The Barça Innovation Hub opened online courses devoted to various sporting themes. The lessons are half-priced, and all the funds collected from selling will be donated to the projects alleviating the health emergency.
What is more, you can follow #Culersathome on social media. Work out with the best Barça players, learn how to make Lionel Messi from clay, and decorate your house with the team jerseys.
FBS offers you to relax and have fun as well. Try out our brand-new contest - Barça Striker! Kick penalties, win trading bonuses from FBS and try your luck at getting the grand prize - a branded FC Barcelona jersey signed by its players. Stay on the bright side and #tradesafe.
Together We Can Do It!
We are in this together – with you and the whole world. United, we'll overcome all the difficulties and end up being the better versions of ourselves. Meanwhile, stay with the most reliable players – FBS and FC Barcelona. Study with us, relax while self-isolating, and believe in the better future that is on the way!