Uncommon currency can break new ground for smart traders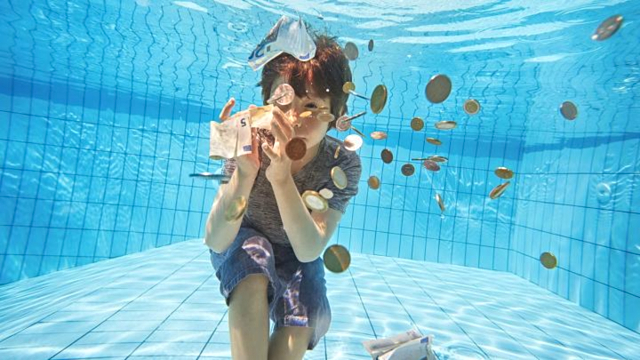 There is one thing that nobody tells newbie traders at the very beginning of their Forex career: it is not necessary to trade only the major currency pairs in order to get more profit. In fact, trading uncommon currency pairs, while using certain knowledge, can bring great benefits too.
Most online guides and trading gurus recommend new traders to concentrate on classical and popular currency pairs such as: US Dollar, Euro, GBP, Swiss Franc, Japanese Yen. The reason for this is quite simple - at a glance, major currency pairs, which are often referred to as "majors" are easier to track, have smaller spreads and higher liquidity. But it's important to remember that there are dozens of pairs at your disposal.
The key feature of all major pairs is the lowest spread and minimized trade costs as it follows.
They are by far the most popular and therefore have higher liquidity. In practice, they account for approximately 85% of the Forex market daily turnover. It means that about 4.5 trillion dollars is traded in major currency pairs only.
While it is true that these pairs are the most traded, majors have a few significant drawbacks. With the goal of keeping currency balance in the Central Banks of the US and the EU often make "injection" of money at critical moments, bringing small traders to suffer losses. These currencies are more susceptible to fluctuations, the rise and fall in value, due to fundamental factors.
If you want to try something new or you are looking for more opportunities, why don't you select minor currency pairs, also referred to as "minors" and cross currency pairs? Cross currency pairs, are all pairs that do not contain USD.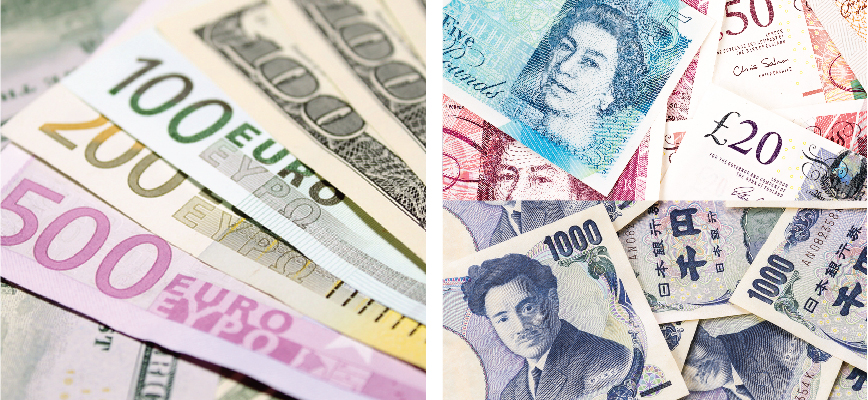 What are the minor currency pairs?
In Forex trading, minor currency pairs normally include the Euro, Yen or British pound. The most common minors include:
EUR/GBP (EURO/ British Pound)
EUR/AUD (EURO/Australian Dollar)
GBP/JPY (British Pound/Japanese Yen)
NZD/JPY (New Zealand Dollar/Japanese Yen)
GBP/CAD (British Pound/Canadian Dollar)
The prices of these currencies tend to change frequently, so if you do your analysis right, you can be very successful.
Minor currency pairs are less popular and have wider spread costs. That's because costs depend on how actively a currency pair is traded – basic supply and demand. Since minor currency pairs have low liquidity, brokers charge higher spreads. Most of the minor currency pairs have spread that might range from 10 to 20 pips. As a rule, the most exotic pairs have the highest spreads. It is also more difficult to predict the fluctuations of their rates.
Still there are scenarios when trading minors may bring real benefits:
When a trader likes to follow trends. Crosses tend to form longer and stronger trends than the major pairs.
When one of the currencies in major pairs is exhibiting highly volatile behavior. Minor pairs can offer better trading opportunities in such situation. For example, if a trader is confused with the dynamics of the US dollar, he/she can trade a pair like GBP/CAD, and there will be no need to analyze the news from the United States.
When a trader wishes to expand his/her portfolio to include some diversity with trading in minor pairs.
When traders want to benefit from the difference in interest rates of two countries. A trader can buy the currency with higher interest rate, while selling the one with a lower interest rate. Forex minors offer a lot of opportunities for such strategy.
The primary advantage of trading the minors is that you can have more Forex trading instruments to review for high probability trading opportunities. Volatility can also be higher in such instruments. You can avoid the tricky and complicated USD trading. Plus, you can achieve more by analyzing minor pairs because they have clear trends and their moves can be logically explained by capital flows into and out of their respective countries, interest rate differentials and risk appetite of international investors.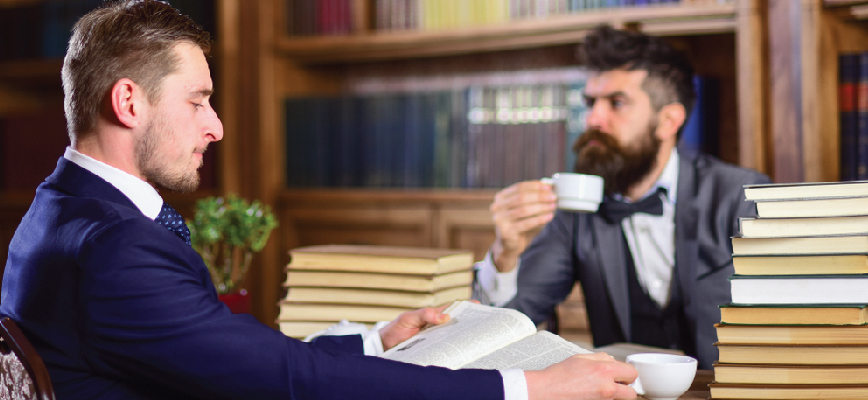 What are the best minor pairs to trade?
For classic trend trading the most preferred and the best to trade are currency pairs with the Yen: EUR/JPY, GBP/JPY, AUD/JPY, NZD/JPY.
You will be surprised to know, that the Japanese Yen has proved to be the most consistent currency pair over the last three years. Trading currency pairs that contain JPY has resulted in relatively better chances to profit compared to other pairs.
A few tips to trade minor currency pairs:
1. In order to make your chances for success higher, you need to start from one or few currency pairs to trade and stick to them. This way, it will be easier for you to manage trades and maximize your profits.
2. Learn as much as possible about the selected currency pair.
In other words, look at a currency in relation to its political, financial and economic background. Find out fundamental factors it depends on and if it is a subject to technical analysis in order to be able to predict its' price fluctuation maximum precisely.
3. Define the trading session of the selected currency pair and plan your working time accordingly.
Although it is true that Forex is an open market 24 hours a day, there are three main sessions: Tokyo session, London session and United States session. Currency pairs with the US dollar fluctuate more intensively during the American session, the same goes for the Japanese Yen and Asian session, and so on.
4. Remember, nothing can replace raw trading experience. The more you trade, the more you get to know selected currency pairs, their peculiarities and possible price fluctuations.