What Is Blockchain and How Does It Work?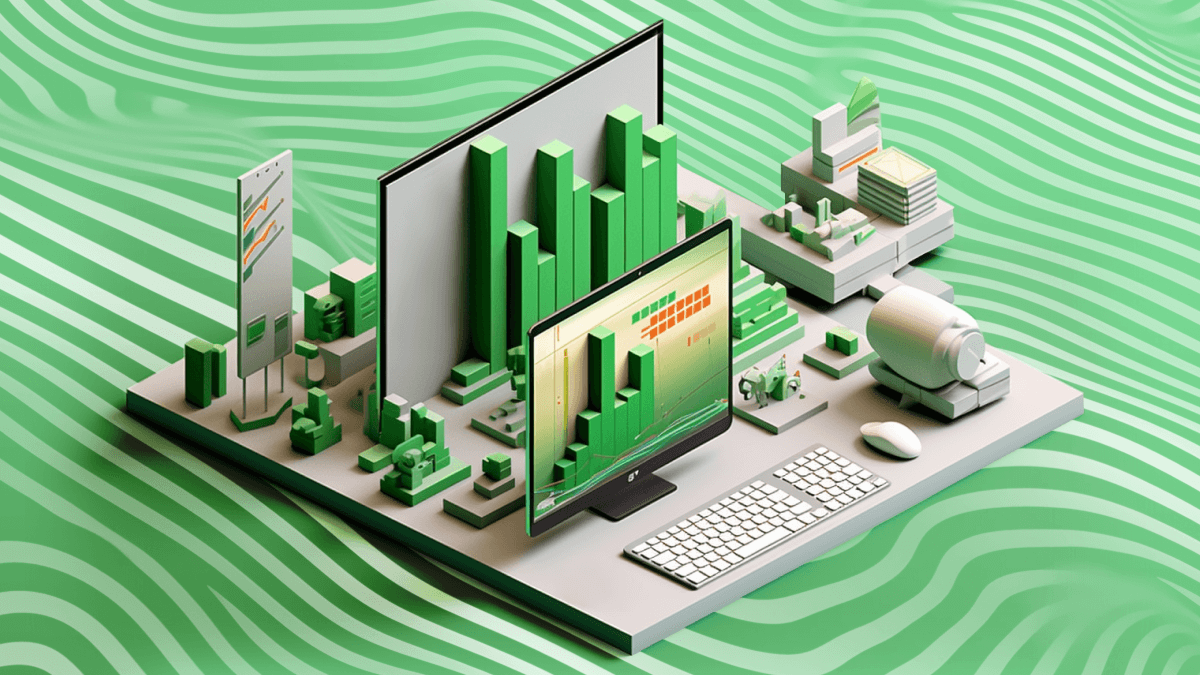 As more and more people join the ranks of online traders (particularly cryptocurrency traders), the question of what blockchain is has become one of the most popular inquiries in the trading community. It's not surprising, considering that blockchain technology is a very recent invention that is only now getting increasingly widespread among the general public. So how does a blockchain work? Why do we even need it? And can we use it anywhere apart from trading? In this article, you will find answers to these questions.
What is a blockchain?
First of all, let's define what exactly a blockchain is. Blockchain is a relatively new technology that records information in a database shared among a network of users, or a peer-to-peer network. The information in question is generally related to financial transactions, like the purchase and sale of certain assets.
In a sense, a blockchain works like a digital accounting ledger. However, what makes it stand out from other databases and storage systems is that in a blockchain, the data is not kept in one place. Instead, it is copied and distributed across the network of computer systems comprising the blockchain.
Because of such a decentralized system, there is no single administrator or manager who has control over the entirety of the blockchain. Every participant in the chain can access the ledger and update it. At the same time, they can't alter or delete data that has already been entered without leaving any traces. This system called Distributed Ledger Technology (DLT), makes a blockchain resistant to tampering and interference.
How do blockchains work?
The idea of blockchain technology sounds simple enough, but how is it actually executed?
As the name suggests, blockchains consist of so-called "blocks," which form the basis of a blockchain network. These blocks are data structures that record information about financial transactions between two nodes (participants) as they occur. Each record may include information about a seller and a buyer, a sold asset, the time and conditions of the transaction, etc.
Once a block is full, the data becomes encrypted. Every block goes through a process called "hashing," which converts the data recorded on the block into a unique string of characters — "hash." This function makes it impossible to reconstruct the encrypted data from the hash, meaning it's virtually impossible to alter transaction records undetected.
A fully formed block then connects with the previous block, creating a long chain of transaction data. That's why this technology is called "blockchain." Each block also contains the hash of the previous block, ensuring that the sequence of blocks in a blockchain won't be mixed up.
Is blockchain secure?
Because of its decentralized and highly encrypted nature, blockchain technology is known as a highly secure data storage. To protect information about recorded transactions, blockchains employ strong security measures.
When a transaction is entered into a blockchain, the system must first confirm its validity. This is done by distributing the transaction across the computer network to check all parameters related to the transaction to determine whether it is valid. If the transaction is confirmed to be legitimate, it is recorded in a block along with other transactions. This is how blockchain technology filters out inauthentic information.
As we already know, the hashing function protects the data from unauthorized access and helps secure the correct block sequence. To access the encrypted information, users must use a secret key to decrypt the string of characters. Some blockchains require two keys — public and private — to decrypt the information. In this case, each key is responsible for the encryption and decryption of data separately, making a blockchain even more secure and immutable.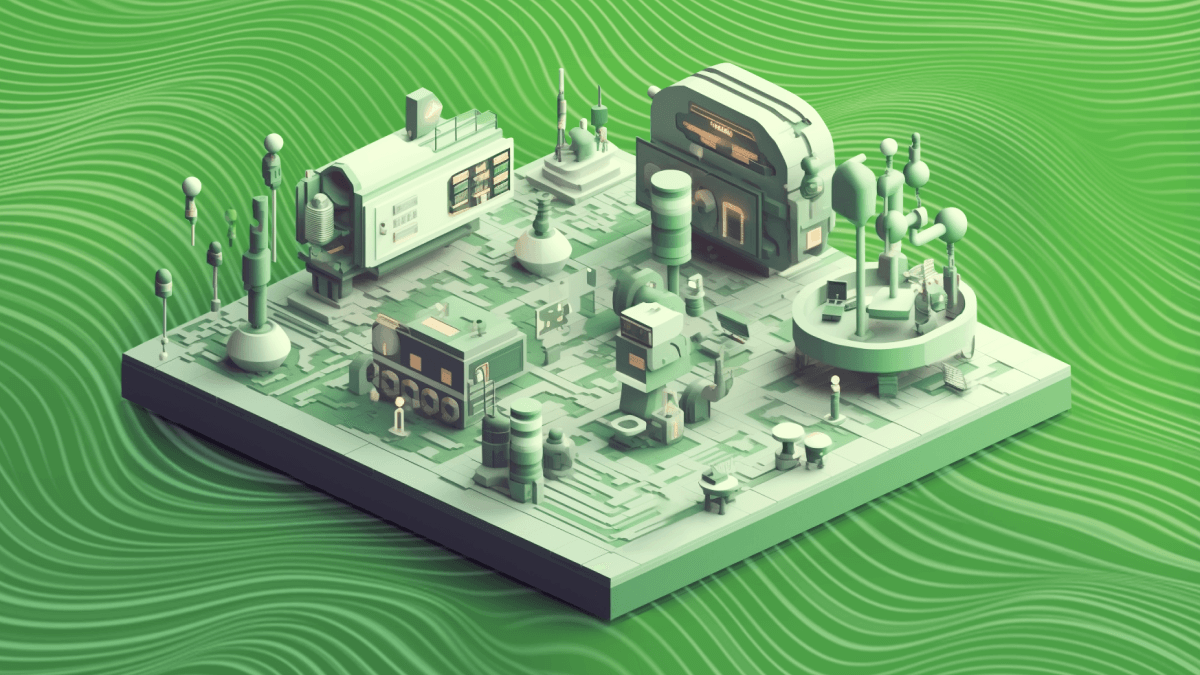 What's the difference between a private blockchain and a public blockchain?
While we're talking about security, let's find out how exactly private blockchains and public blockchains are different.
A public blockchain is an original technology introduced by its creator, Satoshi Nakamoto. A public blockchain has all the typical traits of a DLT: decentralization, transparency, security, and verification methods. They are available for anyone who signs in and becomes a member of the distributed ledger since the more nodes a public blockchain has, the more secure it is.
However, public blockchains are notorious for consuming a lot of energy to validate transactions. They are weaker when it comes to the protection of one's privacy because transaction records are public.
On the other hand, private blockchains are only available to users who receive invitations. They are required to disclose their identity and provide a relevant ID to verify it. Only the owner of a private blockchain may alter the ledger, edit or delete records. The verification process is automated via smart contracts or other machine-driven methods and is much faster due to the limited number of nodes. This technology can be used by private businesses or within an organization.
Yet, contrary to what you may think, private blockchains are less secure. Since there are fewer participants in a private blockchain, it's easier to breach the system and hack the encrypted data. It's also more centralized and not at all anonymous, which can be explained by the nature of its application.
Public and private blockchains have quite a few differences. Though they're used for different purposes, it's still important to know their weak points and how to prevent unauthorized persons from exploiting them.
Bitcoin and blockchain
While the two terms are often used together in the same context, people not familiar with crypto trading have only a vague understanding of how exactly Bitcoin and blockchain are connected.
Bitcoin is the most well-known cryptocurrency in the world. Its total market value exceeds $1 trillion and only continues to grow. It's really impressive, considering the concept of Bitcoin was first introduced only some 15 years ago.
Back in 2008, an anonymous programmer known as Satoshi Nakamoto published a paper called "Bitcoin: A Peer-to-Peer Electronic Cash System." In this paper, they outlined the concept of blockchain for the first time as a secure system for electronic transactions without the presence of third parties (financial institutions). Nakamoto proposed to use blockchain as an underlying technology for cryptocurrencies. And a bit later, in January 2009, Nakamoto finally launched Bitcoin, the first cryptocurrency in the world.
To summarize, Bitcoin is a cryptocurrency with its protocol built on a blockchain, a distributed ledger technology that works without intermediaries and ensures the security of transactions.
How many blockchains are there now?
In 15 years, the number of cryptocurrencies and blockchains has skyrocketed. Currently, there are about 23,000 cryptocurrencies. However, very few of them have a separate (native) blockchain. The estimated total number of active blockchains is above 1,000. The list of the largest blockchains includes Bitcoin, Ethereum, NEO, Waves, etc.
Blockchain vs. banks: which is better?
One of the main functions of blockchain technology is to eliminate intermediaries from financial transactions between two parties. Naturally, this means there are quite a few differences in how banks and blockchain work.
Banks as facilitators of transactions
Availability. Generally, banks and other financial institutions follow a standard 9-to-5 work schedule, with the majority closing for weekends and holidays. So it can take several days for your transaction to be processed.
Fees. Banks charge their clients fees for active accounts or cards. Transferring money to other people costs money as well. This mainly concerns international wire transfers, which may cost up to $50 or more.
Security. As for security, banks and their clients are both responsible for ensuring protection of the clients' funds. If a client doesn't take reasonable precautions to protect their account (setting reliable passwords, not giving other persons access to their cards, etc.), banks can't prevent unauthorized use of their account.
Privacy. To open an account at a bank, you must provide your ID, phone number, address, and other personal data. Everything related to your bank account information is stored on the bank's private servers. Your confidential and bank information will be safe if the bank servers are strongly protected. Otherwise, your data may be compromised. It's also noteworthy that since banks know your personal data, your government can access your account and even seize your funds completely.
Blockchain as a transaction ledger
Availability. Blockchain isn't governed by any authority and doesn't comply with standard work schedules. Because of this, blockchain is open 24/7 all year round.
Fees. For a transaction to be processed, blockchain users must pay fees as well. Generally, these fees aren't fixed, and the amount of money you will be charged depends on various factors such as preferred speed of transaction confirmation, units of data your transaction consumes on the blockchain, etc. As a user, you can even choose how much you are willing to pay, but if your offer is too low, it might take a very long time for your transaction to be processed and confirmed.
Security. As we already know, blockchains are highly secure and virtually impossible to hack. However, bigger blockchains with a large number of nodes in their system are more secure than smaller ones.
Privacy. Blockchains are more lax about knowing their users' identities. You can use them anonymously without entering your personal data. In this case, no one can trace your transaction back to you or seize your account.
As you see, blockchain technology addresses the most prominent disadvantages of banks. While blockchains have drawbacks, they present a solid alternative to the previously dominating banking system.
Pros and cons of blockchain
Let's summarize the advantages of blockchain and find out what issues you may encounter when using this technology.
| | |
| --- | --- |
| Pros | Cons |
| Efficiency. Blockchain technology follows a well-established and efficient algorithm for storing and encrypting transaction records. | Cost. Some blockchains can be costly, so you have to pay a higher fee to process your transaction faster. |
| Security. It's nearly impossible to tamper with blockchain records due to decentralization. | Speed. If a blockchain experiences high activity, it can take a while to record your transaction. |
| Anonymity. If you use blockchains anonymously, your transaction history can't be traced back to you. | Regulation. Blockchains aren't accepted everywhere due to restricting legislation. |
| Good alternative. Blockchains are a great alternative to banks and other financial institutions. | Reputation. Blockchain technology has been used to facilitate illegal transactions due to anonymity. |
| Accuracy. Blockchains work without human involvement, so the chances of mistakes occurring are low. | |
As you see, the advantages and disadvantages of blockchains are pretty significant. It would be best to consider both pros and cons before using this technology.
How are blockchains used?
While the most prominent and well-known way of using blockchains is cryptocurrencies, this unique technology has found applications in many different fields. Let's see where else you can encounter the use of blockchains.
Cryptocurrency
Compared to standard national currencies, the value of cryptocurrencies isn't tied to any single institution, such as central banks. Many factors that affect the value of ordinary currencies (economic hardships, geopolitical events, unstable governments) do not have the same effect on cryptocurrencies, thanks to the decentralized nature of blockchain. Because of this, many investors consider them safe haven assets and choose cryptocurrencies for long-term investment.
Smart contracts
Blockchain can be used to make and carry out so-called smart contracts. Smart contracts are agreements automatically carried out once all the conditions are met. This technology is often used in automated crypto trading to ensure fast execution.
Data protection
Government agencies, healthcare providers, and other institutions that deal with sensitive information can use blockchains to store their customers' personal data. By writing it into blockchain and encrypting it, it's possible to prevent unauthorized access to personal data and ensure the privacy of information.
Record keeping
Transaction records aren't the only records that can be stored on the blockchain. House deeds, contracts, administrative documents, and other papers that would otherwise get lost in the bureaucratic machine can be kept within a blockchain. This can both protect the documentation from unauthorized intervention and make it easier to find full records in a short amount of time.
Elections
Blockchain can even be incorporated into the voting system. The distributed ledger technology makes it impossible to tamper with the results, preventing election fraud. It would also be more convenient for voters since they can cast their votes from anywhere if they have Internet access.
Conclusion
Blockchain technology has spread across the Internet like wildfire. Being versatile, it has found many applications in various fields while also acting as a viable alternative to the banking system.
Currently, blockchains are primarily used for cryptocurrency trading, but we can expect that this transparent and secure technology will soon become a regular part of our everyday life.